Could you imagine living without your cell phone? These days, that mobile device is far beyond a means of making calls, it's your connection to the internet, the place you play games and the way you stay in touch with the people in your life.
But is your cell phone bill costing you too much every month?
It doesn't have to. Stop paying out the nose to check your emails on the go or watch a YouTube video and cut your cell phone bill down with these easy tips.
Hang onto your phone
These days cell phone companies will tempt you with upgrades around the clock, whether or not you actually need a new phone. Rather than falling for these costly upgrades, stick with your old phone for as long as possible. If it works, put your extra money towards building up your savings or paying down debt instead.
Review your plan
If you've had the same cell phone plan for years, you may be missing out on cheaper options that still provide you with the data and minutes you need. If you have unlimited data, take a look at your actual usage as you may not need to pay as much as you currently do. In fact, The Verge reports that many cell phone carriers have raised the prices of unlimited plans and that the average cost of a cell phone plan rose 0.3% over the same time last year.
Get a family plan
Do you and your spouse have two separate phone bills? It may be time to consider consolidating into a family plan. With shared plans, you'll each pay less, and you'll have a set amount of data and minutes to share.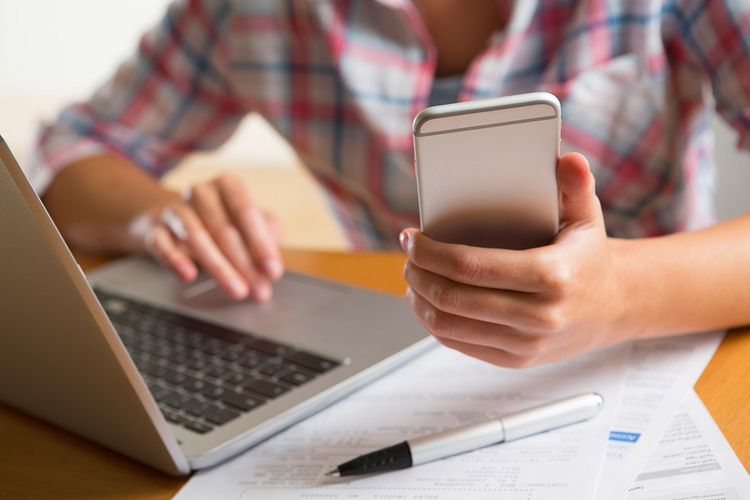 Skip the insurance
Modern cell phones aren't cheap, so the idea of insurance can be a way to justify the cost of your phone. But insurance won't always cover common issues like water damage, and you'll likely have a deductible you have to meet on top of paying your monthly premium.
Instead, you're better off protecting your phone with a sturdy case and caring for it like the high-tech form of machinery it is.
Watch your data
It's important to keep an eye on your actual usage throughout each month so you can understand how your actions turn into dollars owed. In many cases, going over your data means hefty fees from your carrier, so either set up automatic data alerts or find a system where you're staying on top of your usage.
Look for Wi-Fi
One of the smartest moves you can make if you want to reduce your cell phone bill is to actively look for Wi-Fi whenever you need to access the internet. Whether you have to respond to a bunch of emails or you just need some cat videos to get you through the afternoon, you'll be keeping your data usage down.
Keep costs down all month
If you really want to keep all of your costs down, you can use a prepaid debit card like the Green Dot Prepaid Mastercard® or Visa® Card for budgeting. With a prepaid debit card, you can easily add more money in the form of checks, cash or electronic transfers.* Paying your cell phone bill with your prepaid card is also a much smarter move than paying with a credit card, as you won't be paying additional interest on top of your bill. Plus, unlike a traditional debit card, with prepaid debit cards, you won't incur overdraft fees.
Not to mention, some carriers will give you discounts for signing up for auto-pay which requires a linked credit or debit card. By using your prepaid debit card, you'll know when that money is going out, and you'll get even more savings on your bill.
Stop spending more than you need to on everyday purchases and monthly bills, and sign up for your Green Dot Prepaid Mastercard® or Visa® card today. Before applying, check out Green Dot's simple fees here.
*Fees and limits apply.