The U.S. government offers several benefit programs for disabled people who need assistance with their daily expenses. Supplemental security income, or SSI, is just one example that might help you cover your bills, stock your fridge and maintain your home.
The Social Security Administration, or SSA, administers SSI benefits just like it does social security disbursements for retired Americans. However, it's different from regular social security because it's not dependent on whether or not you worked and paid Social Security out of your wages, and it's only available to people who meet strict criteria.
What are SSI benefits?
SSI benefits are supplemental income paid to people who meet one of three criteria:
Age 65 or older; or
Blind; or
Disabled
Even children who suffer from a disability or who have been declared legally blind can receive SSI. If you're approved, you'll receive a monthly stipend from the government that's designed to help supplement any other income you might receive from other programs, such as Social Security Disability, Social Security benefits, Medicaid, or similar institutions.
As mentioned above, it's separate from other Social Security programs. It can help meet needs that people without disabilities might not face, such as medical care, in-home care and more.
Who qualifies for SSI benefits?
The only way to know whether or not you qualify for SSI benefits is to apply through the U.S. government. You must fill out a specific form that asks you several questions based on your need for SSI. The government wants to know whether you're able to work, for instance, how much money you receive from other sources, your citizenship status, your criminal history and more.
The SSI application form also asks you about your expenses. You'll need to estimate how much you pay each month for necessities like rent or a mortgage payment, food, clothing, utilities and property taxes. You must detail your assets, from investments to real property, as well as information about anyone who lives with you and earns money. You should also include details about any dependents, such as children.
Take the time to fill out your SSI application form carefully. It is 23 pages long, though some sections might not apply to you. If possible, consult an attorney or CPA before you submit the form so that he or she can alert you to any mistakes or omissions.
After you submit the form, you'll wait for the government to make its decision. The Social Security Administration can approve or disqualify your application, but it might also ask for more information, such as proof of citizenship or last year's tax returns. Make sure you have that information ready to hand over if necessary.
If the Social Security Administration denies your application, you can always re-file later, especially if your circumstances change. Consider consulting an attorney who specializes in SSI or Social Security Disability to get the best chance of approval, especially if you have to file again after a denial.
How much money can you get?
As with most government programs, the Social Security Administration sets a base rate for SSI benefits, which is currently $735 per month. However, you might receive more or less than the base rate based on your specific circumstances, such as your expenses, where you live and the number of people who reside in your home.
If you live with a spouse, the base rate increases to just over $1,100 per month.
The SSA takes into consideration any countable income you receive. This could include gifts from people you know, food stamps, Social Security Disability, wages, independent contractor fees, workers' compensation and more. If you receive those types of income, the SSA will deduct those monies from the base payment to calculate your total SSI benefits.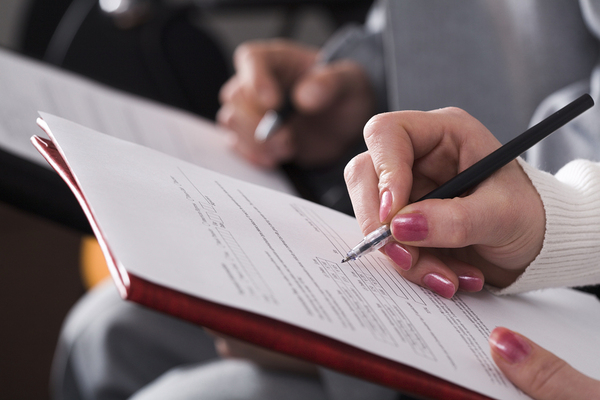 However, the SSA does make a few allowances for people who receive SSI. For instance, it won't deduct the first $20 of your countable income or the first $65 you earn from wages. Additionally, after those calculations, it will discount half of any money you earn from wages.
For instance, let's say you earn $500 per month from wages and $50 per month from family gifts. Twenty dollars comes off the top, which leaves $530 total. Additionally, the SSA will subtract an extra $65 from the $500 you earn in wages, which leaves you with $465. After the SSA cuts your wages in half, your total SSI deduction becomes $215. If there are no other factors, the SSA subtracts $215 from $735, leaving you with $520 per month in SSI.
Keep in mind that you won't have to conduct those calculations yourself. The SSA will let you know how much you can receive.
Where should you deposit the money?
Once you get approved for SSI, you need somewhere to put the money. Consider getting a prepaid Visa® card and signing up for direct deposit so your money goes directly onto your card. A Green Dot Prepaid Visa Debit Card works just like a debit card except that you don't have to deal with the hassle of a checking account. (View Green Dot's simple fees here.) You can even get your SSI benefits up to four days earlier if you sign up for direct deposit, depending on your provider's process and timing.
After you get your card, you can immediately give the SSA your account and routing numbers. From there, the SSA will deposit your SSI benefits just like they would into a checking account. As soon as the funds clear, you can use them for your daily expenses.
How can you budget your SSI benefits effectively?
Since SSI doesn't pay much money, you'll need a strict budget to keep your family on track. Otherwise, you might find yourself in a financial bind.
Start by using direct deposit to get your money faster. You can also get direct deposit cards to use for budgeting. Assign a purpose to each card, such as gasoline, food and clothing. Divide your SSI benefits between the cards so you know exactly how much you can spend in each category.
Can you get SSI and other benefits simultaneously?
If you're approved for SSI, you don't get disqualified from other government programs. For instance, many Americans who get SSI also use Medicaid to cover their medical expenses. They might also receive food stamps, live in subsidized housing and collect Social Security Disability.
Applying for SSI won't put you in danger of losing other income. However, if your income increases while you're collecting SSI, let the U.S. government know immediately. The SSA can adjust your benefits accordingly.
SSI can make your life easier to manage, especially from a financial perspective. Get a Green Dot Prepaid Visa® Debit Card today and sign up for direct deposit so you can get your benefits up to four days earlier, depending on your provider's process and timing. View Green Dot's simple fees here. Why wait for your money when you can receive it earlier each month?
The views and opinions expressed here are those of the author and do not necessarily represent the views of Green Dot Corporation.