Choosing where to put your money is almost as difficult as deciding how to spend it. You have more options than ever before, so where should you park your cash?
One option to consider is a prepaid Visa® debit card. Below we discuss why you might find them more attractive than other banking options.
1. No Credit Checks to Get a Card
Banks run credit checks when you apply for a checking account, savings account, or credit card. If you've made a few mistakes in the past, such as bouncing checks or neglecting to pay your bills, you might get denied for accounts everywhere you look.
That's where a Green Dot prepaid Visa debit card comes in. Green Dot doesn't run a traditional credit check as part of its approval process so most people over the age of 18 will be approved.
2. Direct Deposit
The days of getting paid, driving with your check to the bank, depositing it in your checking account, and waiting two or three days for it to clear, are long gone. Direct deposit circumvents those inconveniences and gives you instant access to your money. However, checking and savings accounts aren't the only financial instruments you can connect to direct deposit.
When you register and are approved for a prepaid Visa debit card, you'll get an account and routing number, which means that you can enroll in direct deposit (and with Green Dot you can enroll in Early Direct Deposit, too) immediately. More and more employers are turning to paperless payroll systems, and some even require it. With a prepaid card in hand, the payroll process is seamless.
3. Shop Online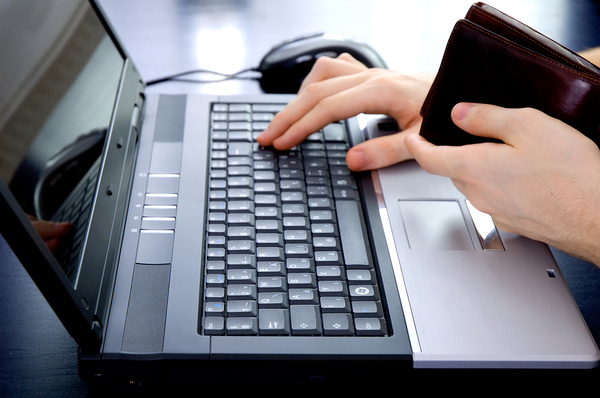 Shopping online doesn't require you to get dressed, fuel up your car, or browse endless aisles in the company of strangers. You can click between websites and make purchases in a matter of minutes. There aren't any long lines or dogged sales clerks.
If you only shop with cash, however, you can't shop online. You'll be forced into long lines and repeated iterations of, "Just browsing, thanks." Plus, you'll spend money on gas and other expenses associated with travel.
A Green Dot prepaid Visa card eliminates those hassles. You can use it just like you would most any other debit card. However, you won't have to worry about getting charged overdraft fees or going into debt, since the app helps you manage your money and you spend only what is loaded on the card.
4. Theft Protection1
The best prepaid Visa cards come with FDIC protection, just like checking accounts. If someone steals your card, you most likely, will not be held liable for the thief's frivolity. You simply report the fraudulent charges to the prepaid company so that they can assess liability and assist with further fraud prevention measures.
Carrying cash doesn't offer much better protection. While a thief can't steal your plastic, he or she can swipe your cash. When you flash large bills in front of other people, you run the risk of drawing a grifter's eye. Stick to convenient prepaid Visa cards to protect yourself.
5. No Debt
Going into debt can send you into a financial tailspin that ends in bankruptcy or worse. If you know you have the tendency to overspend, consider a Green Dot prepaid Visa debit card as a convenient way to manage your money. As mentioned above, you can use the app to manage your money, you won't be charged overdraft fees and because you aren't buying items on credit, you only use the money you have loaded onto the card.
Many people need help keeping their finances in check. There's no shame in it. However, you can help yourself by choosing financial instruments that keep your budget in line.
6. Get Cash Back
Did you know that cash-back rewards aren't limited to credit cards? Let every dollar you spend work in your favor with a Green Dot Cash Back Visa Debit Card. When you buy items, you get some of your money back, and you won't have to feel guilty about the occasional retail therapy.
7. Pay Your Bills
Nobody likes to walk or drive to utility companies and pay their bills in cash. It takes time and energy, and you're more likely to forget your due date. You can use most prepaid Visa cards to schedule automatic payment for utilities, car notes, mortgage payments, and more. Since you have an account and routing number, your card will often work even for vendors that don't accept plastic.
8. Allocate Cash
You don't have to have a checking account to benefit from prepaid Visa cards. They're an excellent organizational and budgeting tool that can help you protect your identity, conserve cash, and save for upcoming expenses. For instance, you might transfer a certain portion of your biweekly paycheck to a prepaid card so you're not tempted to touch the money.
Additionally, if you have a college student, you can help him or her manage money. Young people often misuse bank accounts and credit cards because they don't know how the financial system works, so help them learn to live within their means.
Prepaid Visa cards can work for people of all ages and income levels. Ready to manage your finances today? Get a card and start reaping the benefits now.
1Disclaimer: Theft protection is included for successfully registered cards only.