Whether you want to banish credit card debt or just develop a budget to boost your family's savings, you don't have to go it alone. But neither do you need to pay someone big bucks to give you advice and tips designed to improve your finances.
There are numerous personal finance experts out there who have collected and shared resources and practices that are proven to help you see financial success. Many have published books, and all can be found on social media, sharing tips with followers on a regular basis. Some of these pros even hold workshops online and in person to help you reach your goals even quicker.
So who are these personal finance gurus? Meet 11 of them whose knowledge will help you learn how to get–and keep–your finances in order.
1. Suze Orman
Best-Known Books: The 9 Steps to Financial Freedom; Women and Money
TV: The Suze Orman Show
Website: suzeorman.com
Twitter: @SuzeOrmanShow
Even if you've never read anything about personal finance, chances are you've heard Suze Orman's name. In her books, speeches, and on TV she helps people survey their money management, and pinpoint what they are doing wrong. Orman is known to be no-nonsense, and her attitude has helped people around the world get their finances in shape.
2. David Bach
Best-Known Books: The Automatic Millionaire; Finish Rich
Workshops: The FinishRich® system teaches easy-to-implement money-management techniques
Website: finishrich.com
Twitter: @AuthorDavidBach
David Bach's philosophy is simple and based on the theory of "paying yourself first," in which a certain amount of money goes straight to your savings, and thus to "future" you. Bach also believes by living greener, you can build your wealth. However, plenty of people have learned valuable lessons from Bach without becoming eco-friendly.
3. Dave Ramsey
Best-Known Books: Total Money Makeover; Financial Peace
TV: The Dave Ramsey Show Primetime airs on Fox Business
Radio: The Dave Ramsey Show is syndicated around the world
Website: daveramsey.com
Twitter: @DaveRamsey
Dave Ramsey has helped likely millions of people with his books, appearances, and easy-to-understand program. Based on "baby steps," he walks people through the process of reaching financial freedom without debt. However, Ramsey is known for a tough attitude which can turn some people off, but it's perfect for those who have struggled to stay disciplined when it comes to their finances.
4. Chris Hogan
Best-Known Book: Retire Inspired: It's Not An Age It's A Financial Number
Radio: The Dave Ramsey Show
Website: chrishogan360.com
Twitter: @ChrisHogan360
Chris Hogan often works with Dave Ramsey on the latter's radio show, but he's also an expert when it comes to retirement planning, a part of personal finance that often gets neglected. Hogan helps anyone of any age find ways to start actively planning and saving for retirement.
5. Barbara Corcoran
Best-Known Book: Shark Tales: How I Turned $1,000 into a Billion Dollar Business
Business: The Corcoran Group, one of New York's most respected real estate companies
TV: ABC's Shark Tank
Twitter: @BarbaraCorcoran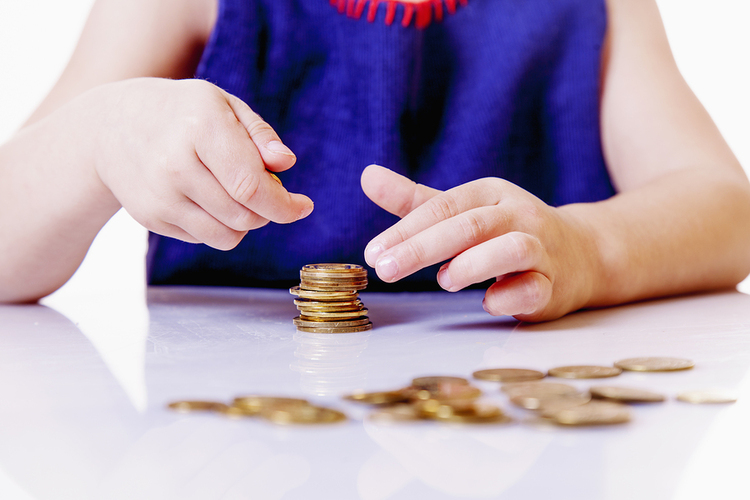 Barbara Corcoran's philosophy is built upon her own experiences, which she discusses frankly in her talks and writings. She emphasizes an approach of positivity, showing how being around negative people can affect one's own well-being.
6. Ali Velshi
Book: Gimme My Money Back: Your Guide to Beating the Financial Crisis
TV: CNN's World Business Today and Your Monday
Magazine: Delta Sky; Money
Twitter: @AliVelshi
Ali Velshi, a journalist, has seen years of changes to financial markets and how they affect the modern consumer. With a focus on financial crisis, he saw first-hand what consumers need to do to get out of staggering debt. He is an excellent resource for those who want to learn how both domestic and international events can have an impact on personal finance.
7. Neale Godfrey
Books: Money Doesn't Grow on Trees: A Parent's Guide to Raising Financially Responsible Children; Neale S. Godfrey's Ultimate Kids' Money Book
Website: nealegodfrey.com
Twitter: @NealeGodfrey
Neale Godfrey focuses on a specific niche when it comes to personal finance: that of families. With books and resources designed for both parents and children of all ages, she aims to share financial literacy with the next generation, so that the entire household works towards a shared goal of financial security.
8. Robert Kiyosaki
Book: Rich Dad, Poor Dad
Website: richdad.com
Twitter: @theRealKiyosaki
Robert Kiyosaki's work is also based on his own experiences, in this case watching two different fathers follow different paths. At the core of his theory is that you need to learn how to make your money work for your benefit rather than following a conventional life path and expecting to make it big.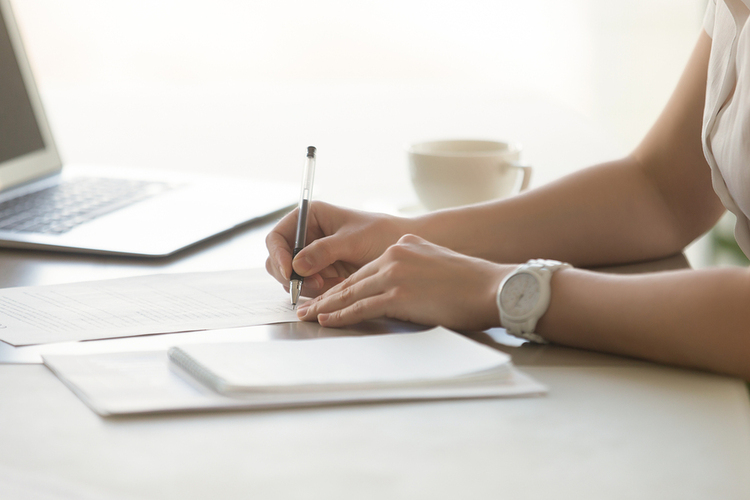 9. Miranda Marquit
Twitter: @MMarquit
Website: plantingmoneyseeds.com
Miranda Marquit's site is chock full of resources that can be accessed from anywhere. She offers advice from investing in stocks to running a small business to maintaining a family budget, making her essential to the modern consumer who wants to grow their money actively. If you have a question related to personal finance, chances are you'll find it answered on her site.
10. Ramit Sethi
Book: I Will Teach You To Be Rich
Website: iwillteachyoutoberich.com
Twitter: @ramit
Ramit Sethi, like Marquit, has a focus on creating wealth, both by saving and by improving your income. Learn ways to negotiate a raise and figure out how to get better rates on your utilities with his book.
11. Grant Cardone
Twitter: @GrantCardone
Grant Cardone has a unique focus when it comes to personal finance: helping companies and people learn to accept their overspending and debt accumulation. Rather than focusing on getting rid of these behaviors, Cardone encourages a focus on earning potential; in his view, if you make enough money, you won't worry about these actions anymore.
If debt is a concern, it's time to rethink traditional credit cards and consider a prepaid debit card like the Green Dot Prepaid Mastercard® or Visa® Card while you learn from the experts how to improve your finances. You can set a spending limit for yourself based on how much money you put on your card.
Get Your Green Dot Prepaid Mastercard® or Visa® Card today and start turning your finances around. Read about Green Dot's simple fees before applying.
The views and opinions expressed here are those of the author and do not necessarily represent the views of Green Dot Corporation. The information provided in this blog is for informational purposes only.  It should not be considered legal or financial advice. You should consult with an attorney or other professional to determine what may be best for your individual needs. 
This blog contains hyperlinks to sites that are not operated by Green Dot. The Green Dot Privacy Policy does not apply to the linked sites, and you should consult the Privacy Policies on those sites for further information. Green Dot does not provide and is not responsible for the product, service or overall content on those sites.