Millions of Americans are preparing their taxes, hoping to see a refund check shortly after.
Because of changes to tax laws, it's still unclear whether refunds will be bigger or smaller than expected, and just how many people will truly be impacted by these changes. That's why it's a good idea to plan out how to productively use your refund money, so you're not adding debt or other costs with the hope that your refund check will be there to pay them off.
As you may imagine, the best uses for your tax refund will be those that help boost your financial security and savings. Frivolous spending may feel good at the moment, but your tax refund of any size gives you the opportunity to protect yourself now and in the future with secure finances and sound money management.
Don't blow the opportunity you're given if you receive a refund check this year, and instead, try one of these 15 brilliant ways to put your money to use.
1. Create an emergency fund
One of the wisest steps to take with your refund money is to start an emergency fund. Last year, CNBC found that about 55 million Americans had no cash set aside specifically for an emergency. The thing about a crisis is that it's not planned for in advance, meaning you have to be prepared for one with your own savings.
2. Get a better savings account
If you have a savings account with a major bank, you're probably not seeing very much in interest. In fact, as of February 2019, a savings account with under $50,000 will only earn an interest rate of 0.01% at a traditional bank. Instead, check out Certificate of Deposits (CDs) or other savings vehicles that allow you to access a much higher interest rate. CDs come in different term lengths, and if you leave your money in the account for that full term, you'll earn interest at rates far higher than standard savings accounts.
3. Pay off a high-interest loan
Are you holding multiple debts, whether that includes a mortgage, auto loans or student loans? The chances that your tax refund is large enough to pay these off in full may be slim, but that doesn't mean you can't make an impact when you put your tax refund towards your debt repayment. Select your highest interest loan and put all of your refund towards it to drop down your monthly accumulated costs, or divvy up your check between multiple debts to see an allover reduction. Easy ideas to reduce debt fast include:
Make an extra payment on your mortgage
Make an extra payment towards your student loans
Pay more than the minimum monthly payment on your credit cards
Pay off auto loans
See if refinancing is an option and use your refund to help cover closing or other costs
4. Plan for an upcoming expense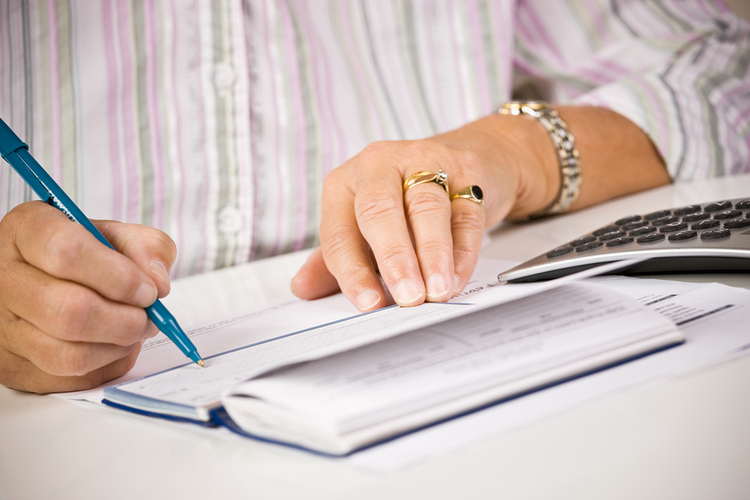 Is your car on its way out? Or do you have a big event, like a wedding, on the horizon? If so, you can use your tax refund as a way to start saving for these future costs. Put your money somewhere separate from your day-to-day funds so that you aren't tempted to spend it prematurely, and use the amount you've set aside to create a working budget that ensures your upcoming expense doesn't put you in a hole.
5. Give some away to charity
You may not feel like you're in the position to give away money, but donating to charity and those in need can help you and your family learn lessons about generosity, and may even be able to help you on next year's tax return. Be sure to link up with a trusted charity using a site like Charity Navigator, and if you don't feel like you can donate money, remember that your time is equally valuable.
6. Set a goal for retirement
How much do you currently have saved for your retirement? Unfortunately, the answer for most Americans of all ages according to the Economic Policy Institute is not nearly enough. If you have a 401k or employer-sponsored plan, consider adding some additional funds. If you don't have an employer-sponsored plan, start looking into options like an IRA.
7. Fix something at home
You may not have much debt to repay, but chances are there is something that can be repaired around the house using your tax refund money. Whether it's improving or preventing damage on the house that you own or replacing worn furnishings in the house that you rent, you can't go wrong when you put your money towards increasing your quality of life and protecting your future.
8. Save for education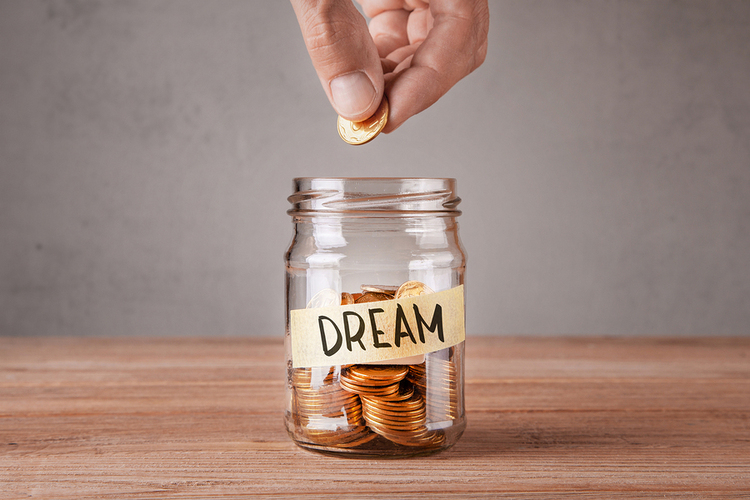 Whether you have long dreamed of returning to school or you'd like to get a head start on paying for your child's education, starting a fund with your tax refund will make a huge difference in the long term. You can start a 529 plan for kids and grandkids with any amount to help make sure they don't have to take on massive student debt just to access educational opportunities in the future.
9. Put it towards future plans
These days, there are endless opportunities to leave the hustle and bustle of a 9-to-5 job to follow a passion. But when you're balancing bills, debts, kids and other costs, the likelihood of finding extra money to pursue an opportunity you've dreamed of may be impossible. Instead, put your tax refund towards building up a fund for your future goals, whether you end up wanting to make something to sell on Etsy or start a local business to serve your community.
10. Go energy efficient
If you'd like to find a way to reduce your utility bills permanently, consider upgrading your home to be more energy efficient. This can be as simple as using all LED light bulbs or purchasing better-insulated curtains to keep your home warmer or cooler, depending on the season. If you own your home and you have old appliances, upgrading to newer ones will show a drastic decrease in overall energy consumption.
12. Take care of health needs
Have you been putting off getting braces for your child or holding off on a medical procedure because of the cost? Dedicating your tax refund to handling these medical needs will help reduce the risk of higher complications and costs later, keeping your household safer.
13. Start investing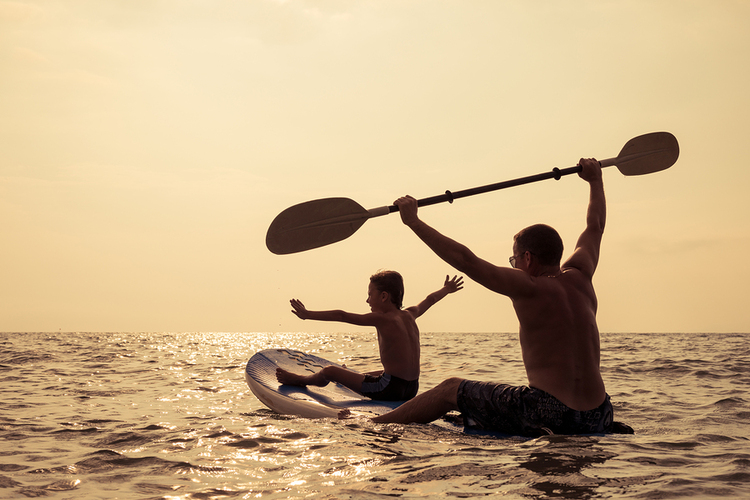 The idea of investing money is overwhelming to many people. Should you choose stocks, real estate or bonds? And what happens if you don't have enough money to purchase any of these investment opportunities? That's where using an app like Stash can help you get started investing in Exchange-Traded Funds (ETFs) which bring together a bunch of different investment possibilities in one lump fund. Choose investments based on your values, their historical performance or other metrics that ensure you have a hands-on learning experience when it comes to investing. The best part? Get started with just $5.
14. Do something nice for your family
Spending your hard-earned money on an experience that you or your family want isn't wasting it, so long as you are protected in other savings areas. If you have a little of your tax refund left over, take a spouse out for a night on the town, or treat the kids to a trip to a local theme park.
15. Don't miss out on fun
If there's an experience you've wanted to have and you can use part of your tax refund to do it, you should give yourself an opportunity to enjoy the life that you want. So long as you keep the focus on using the majority of your tax refund in proactive ways, feel free to use some of it on fun.
Want to maximize the amount of money you have to enjoy life? Consider putting part of your tax refund on a Green Dot 5% Cash Back Visa® Debit Card so that spending your money puts more money back in your pocket; you can earn up to $250 each year just for shopping as you usually would. Even better, you can have your tax refund deposited right to your account when you do your taxes by providing your account and routing number.
Why miss out on making the most of the money you've earned? Use your tax refund wisely this year, and sign up for your own Green Dot 5% Cash Back Visa® Debit Card. Learn more about our simple fees here.
*Disclaimer: This blog contains hyperlinks to sites that are not operated by Green Dot. Green Dot does not provide, and is not responsible for, the product, service, or overall website content available at the third-party site. The Green Dot Privacy Policy does not apply to the linked website and you should consult the privacy disclosures on the third-party site for further information.
The views and opinions expressed here are those of the author and do not necessarily represent the views of Green Dot Corporation. The information provided in this blog is for informational purposes only. It should not be considered legal or financial advice. You should consult with an attorney or other professional to determine what may be best for your individual needs.