In a world driven by social media, our preferred vehicles of communication keep changing. From email to texting, streaming live video to tracking our friends' whereabouts, our digital connections continue to evolve.
When it comes to saving money, however, age-old customs remain intact. Sometimes you have to haggle. And the best negotiators know that there's no substitute for two dying forms of communication: phone calls and face-to-face conversations.
Yeah, I know. Except for the occasional call to your grandmother, you barely use the phone. And in-person chats require skills that you've nearly forgotten (like maintaining polite eye contact and nodding to signal understanding).
But if you're willing to pick up the phone—or talk to someone a few feet away—then that can result in a profitable use of your time. This applies to a surprisingly wide range of purchases, from simple to complex transactions that can involve a few bucks or a month's worth of your salary.
Just remember that there's nothing wrong with negotiating. No reason to feel embarrassed or self-conscious. No harm in trying. No risk, no reward.
Reduce medical bills
If you're afraid of negotiating, reframe your attitude. Think of it as something innocent—such as inquiring about your amount due—rather than haggling to nab a lower price.
Consider healthcare costs. If you're paying out of pocket for medical services, part of the process should involve talking with your provider and health insurer.
Before you schedule a diagnostic or surgical procedure, check if your carrier offers cash incentives to help you land the best deal. In New Hampshire, for example, some insurers offer a price-shopping service called Vitals SmartShopper that gives cash rewards to consumers who use it to select their inpatient or outpatient provider.
Whenever you get expensive tests such as an MRI, ask about a prompt-pay discount. And check the accuracy of all invoices, especially hospital bills, to confirm there are no errors or overcharges.
It's tricky to negotiate medical bills because pricing transparency remains iffy. What's more, you're at a disadvantage as a patient because you probably know less about the value of a medical service than the doctor who's ordering it. Economists call this information asymmetry—and it weakens your ability to negotiate from a position of strength.
Try buying online, then engage a live human
With many other purchases, you'll find that good old-fashioned negotiating can work wonders. Before renewing any insurance policy (auto, homeowners, etc.), ask your agent to suggest steps to lower your premium. In Florida, for instance, homeowners who obtain a wind mitigation report from a certified inspector can qualify for a substantial cut in their premium.
When booking a hotel room online, don't stop there. Call the hotel and speak with a reservation agent. Ask if there's any way to lower the rate, perhaps by letting the hotel choose your room or agreeing to the hotel's preferred payment option. Book a rental car the same way, obtaining a rate online and then calling the rental agency directly.
A similar strategy works when buying a new or used car from a dealer. Bring a printout of the best online deal you could find—whether from their own website or from a competitor—and challenge the salesperson to beat it.
During these conversations, remember to remain polite and inquisitive. You won't be winning anyone over by striking an overly-aggressive tone or complaining about what you consider a high price tag.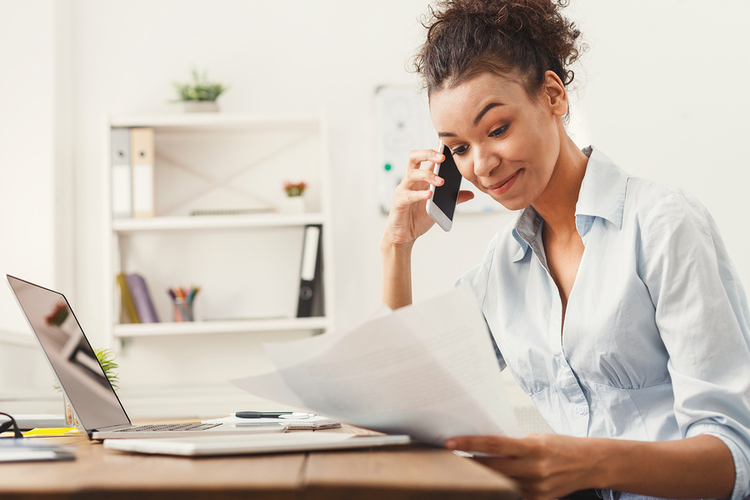 When to bargain—and when not to
It's easy to treat utility bills as non-negotiable. But it's actually easy to bargain with these companies by calling the toll-free phone number on your statement and engaging in a friendly exploration of ways to save.
Start by asking, "Can you please review my bill and offer some options on how I might reduce it?" Tune out while the customer service agent initially tries to up-sell you. But once you reinforce your goal to lower the bill, listen to every word. Hone in on any new plans, limited-time programs or promotions. It can't hurt to mention that you're thinking of cutting the service entirely, which often triggers the juiciest offers for you to stay.
When interacting with retailers (whether in stores or online), always ask for a better price before checking out. This may require two rounds of friendly inquiry; if your first try doesn't pay off, say, "Thanks, I appreciate your help. I definitely want to buy this. But I should price-shop elsewhere before I commit. If you've got any leeway to lower the price, I might be able to do business with you now."
Sometimes, it's unwise to negotiate even if you can save a few bucks. When hiring a professional service provider (attorney, accountant, etc.) or someone who's going to do a project for you (paint your house, debug your computer, etc.), you want them to feel motivated to do quality work. If they feel pushed to earn less, they may quietly deliver less pleasing results.
Now that you've got some great negotiation tips, don't forget your Green Dot 5% Cash Back Visa Debit Card at home! Not only can you earn up to $100 annually, you can even use it to pay for the lower rates you just negotiated! See Green Dot's simple fees or get your own card at GreenDot.com.
The views and opinions expressed here are those of the featured participant and do not necessarily represent the views of Green Dot Corporation.
The information provided in this blog is for informational purposes only. It should not be considered legal or financial advice. You should consult with an attorney or other professional to determine what may be best for your individual needs.