A good credit score isn't required for survival, but it can make certain life events easier, whether you're buying your first home, purchasing a car or renting an apartment.
If your credit score has suffered over the years, you don't have to resign yourself to living without credit or pay a hefty sum of money to a credit-repair agency that may or may not help the situation. Instead, you can use the following tips to repair your credit the old-fashioned way.
Prepare for the Long Haul
Think of credit repair as a long game. It's not something you can complete after a 90-day intensive experiment, so you need to prepare yourself for the tasks ahead.
Start by creating good financial habits now. They'll ensure you don't extend your wait time even further.
Don't just create a budget—stick to it faithfully. Only buy items that you need unless you can afford the luxuries.
Most importantly, don't let your bad credit score keep you down. Lots of Americans suffer through financial crises, and some life events remain beyond your control. A medical emergency, divorce or other major expense can ruin your credit even if you're otherwise responsible.
Instead of dwelling on your credit score as it exists today, focus on creating a better financial future.
Dispute Any Credit-Reporting Errors
It's one thing to suffer from a less-than-perfect credit score when you know you've made mistakes, but errors represent a whole different ball game. You don't want reporting errors to bring your score down more than necessary. Review your credit reports for inaccuracies.
You can request one free credit report from each of the bureaus—Transunion, Equifax and Experian—once per year. If you find a mistake, let the bureaus know so they can investigate and correct it.
Begin Paying Off Debts
If you have delinquencies in your credit report, start paying them off now. While they'll remain on your credit report for around seven years, lenders will take note that you've satisfied those debts after the creditors mark them as "paid as agreed."
You don't have to complete this process in a few weeks. Instead, focus on budgeting your money to include payments on old debts. Call your creditors and work out a payment plan that works with your finances. Ignoring old debts won't make them go away; instead, they'll continue to hamper your credit-repair efforts.
When you're struggling with finances, look for other ways to make and save extra money. Host a garage sale to get rid of items you don't need, take on a second job on the weekends or cancel magazine and cable subscriptions until you're back on track. Living without luxuries for a few months will pave the way for a more stable financial future.
Answer Collection Calls
When a collections agency calls you, it's tempting to hit the "Ignore" button on your smartphone. Nobody likes to hear from creditors. However, ignoring those problems won't help your credit score.
Answer collection calls so you can make payment arrangements. If you face down your credit issues and , you'll find yourself in a better position to repair your credit.
Pay All Bills on Time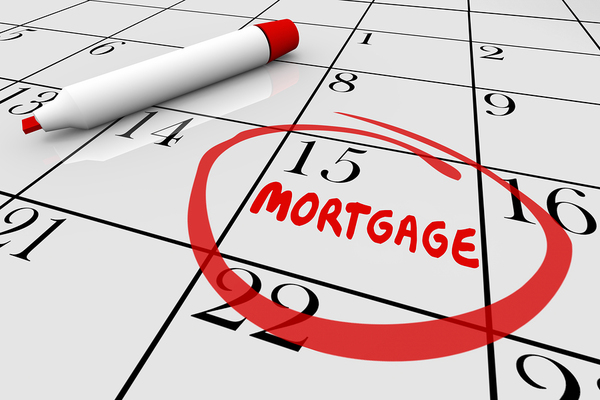 Speaking of paying bills, don't neglect other responsibilities. From your utilities to your car payment, use electronic or physical reminders to make sure you never miss a deadline. Any company can report late payments to the credit bureaus. Those mistakes won't fall off your credit report for at least seven years, so you don't want to take a chance.
If you often forget to pay your bills, consider calling everyone to whom you owe money every month. Most will change your due date to one that fits your schedule and financial needs. If you make sure everything is due on the same date, you'll find yourself less likely to forget. Plus, you can schedule payments around your payroll schedule, so you have money available to satisfy those bills.
Sometimes mistakes happen despite your preparations. If you accidentally miss a due date, call the lender or creditor. Let them know that you forgot to make your payment, then offer to make it over the phone. Ask them to avoid reporting the missed payment to the credit bureaus; they'll often comply if you're typically on-time and if you're proactive about correcting the mistake.
Shop for Rates All at Once
Let's say that you need to buy a used car because your old vehicle has finally wheezed its last breath. You need reliable transportation, but you want the best rate possible.
Even with less-than-perfect credit, you can often gain approval for a loan, though you can expect higher interest rates. However, that's not the only danger.
Each time you apply for credit from a dealership or lender, the creditor makes a hard inquiry on your credit report to get your scores. The more hard inquiries you acquire, the lower your credit score dips.
However, agencies like FICO have recognized that consumers need to shop for the best rates. If you apply for credit with several lenders within 30 days, all of those hard inquiries will count as just one on your credit report. As long as you confine your comparison-shopping to a one-month period, you shouldn't see too much of a dip in your credit score.
Raise Your Credit Score with Responsible Use of a Secured Credit Card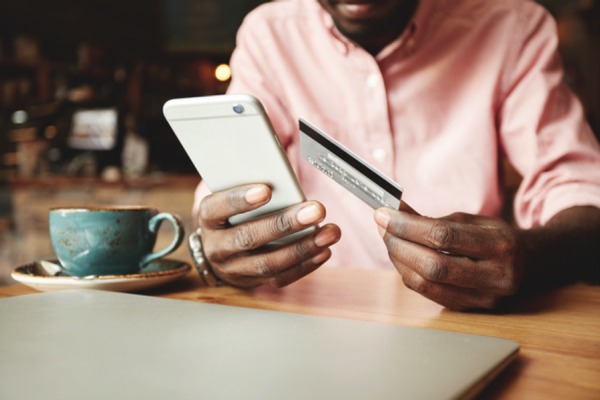 Secured credit cards are a great option for people with bad credit or no credit looking to raise their credit score. With a Green Dot® Platinum Visa® Secured Credit Card, you'll make a refundable deposit that will act as your line of credit. Green Dot will report your payments to the credit bureaus, so using the card responsibly and keeping your balance low can establish a positive credit history.
When you only use part of the credit available to you, you're seen as a lower credit risk. Try to use between 5 and 30 percent of your total secured card balance every month. The lower the percentage, the better your credit score will become. That said, don't neglect to use it entirely. Credit bureaus want to see consistent credit usage as long as it's low compared to your overall credit card balances.
Don't forget to mark your calendar with your secured credit card due date and other reminders, though. If you miss a payment or keep a high balance, the mistake could add another negative mark on your credit report, which will defeat the purpose of rebuilding your credit. Keep in mind secured credit cards also have interest rates and annual fees. Treat it just like you would any other credit card. Learn more about the Green Dot® Platinum Visa® Secured Credit Card and view all limits, fees and disclosures here.
The views and opinions expressed here are those of the author and do not necessarily represent the views of Green Dot Corporation.