Nobody can see the future, which means a budget doesn't always remain set in stone. You might have carefully worked out a detailed spreadsheet for your income and expenses, and you might use prepaid cards to distribute your cash responsibly, but then life happens.
You need emergency surgery. Your car breaks down. The kids need braces. Every pipe in your house bursts at the same time. We've all been there. That's why you need a plan to get back on track if you bust your budget.
Use Savings Wisely
Your savings exist for a reason. It provides a cushion in case you lose your job or need to satisfy an unexpected expense. However, you don't want to empty your savings until you've carefully thought through the alternatives.
Before you take a hammer to the piggy bank, ask yourself a few questions:
Can I put off paying this expense until my next paycheck arrives?
Does this expense constitute an actual emergency?
How will I replenish the money I withdraw?
Does dipping into savings make more sense than taking out a loan or swiping plastic?
Every situation is different, and you'll have to decide whether you want to use your savings. Just remember, once you spend the money, you'll have to double down on your budget until you get back on track.
Revise Your Goals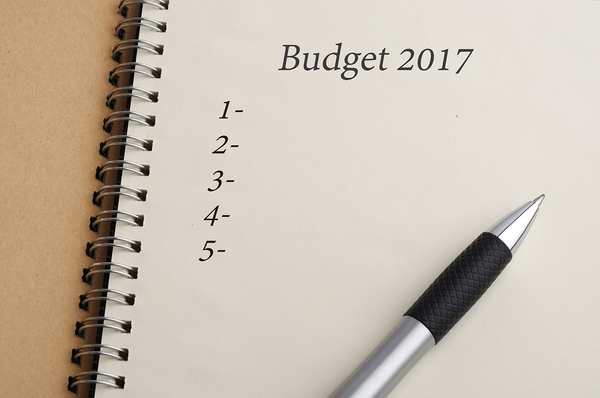 It's painful to realize your meticulously-drafted budget won't hold water anymore, but it's time to let it go. When you bust your budget, you send your game piece straight back to the first square on the board. You'll have to revise your budget to reflect your changing financial situation.
Start with the numbers themselves. How much money have you used to cover the expense? That's the amount by which you've busted your budget. Now you must cut that amount of money from your expenses. In some cases, you can do so in a single month; for larger expenses, you might have to spread out the savings over several months.
Set new goals for your new budget. What do you want to accomplish and in what time frame? For instance, if you used up your savings, you might write down a goal that says "I want to replenish the entire savings within nine months." This gives you a firm deadline and a goal to work toward.
Pay Attention to Your Mental Health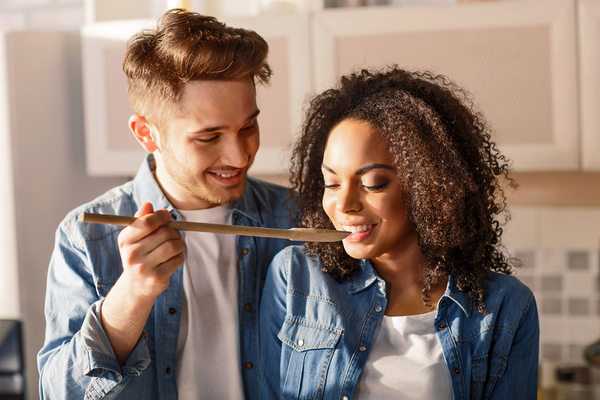 A blown budget isn't just fiscal—it's emotional too. You might feel frustrated, anxious and angry after you realize your budget no longer works. While it's important to acknowledge those feelings, don't let them take over your life.
Remind yourself you can, in fact, bounce back. You'll get your finances under control again, and while the recovery process might take time, you can't change the past. Even if you blew your budget on a random purchase, you have to move forward and resolve to never repeat past mistakes.
Try spending quality time with friends or family. Choose no- or low-cost ways to recharge your batteries and gain perspective. Additionally, don't keep your anxiety to yourself. Sometimes, talking with a trusted confidant can help you see the bigger picture and make you feel better.
Focus on Damage Control
Sometimes, a blown budget leads to serious financial setbacks. Maybe you had to get your car fixed, but now you can't pay your rent.
If you can't cover upcoming expenses, get in touch with the owed party right now. Don't wait until the last second; bite the bullet and give that person or company some notice.
For instance, you might call your landlord and explain the situation. Let him or her know you understand the terms of your lease (in terms of deadlines, grace periods and late fees, for instance), and you fully intend to satisfy your obligations. Ask for a few extra days or weeks to get your budget back on track.
Even utility companies will usually cut you some slack. As long as you catch up within a month or two, you can keep the lights on and the water flowing as you recover from your busted budget.
Record Every Expense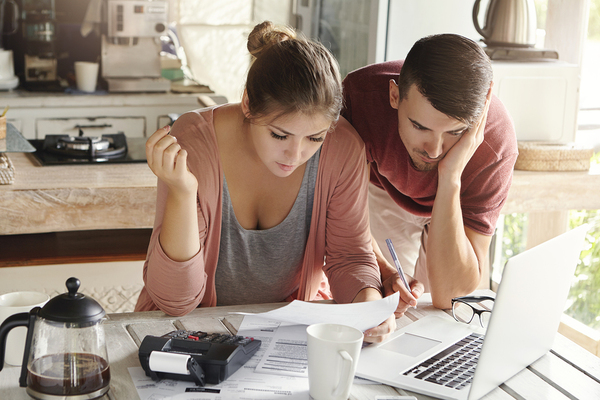 Write down every purchase to analyze your spending habits and find ways to cut back until your budget is under control.
Get Another Job
Working two jobs can help you get your budget under control faster. It's also a great way to cover those regular expenses we discussed earlier.
Consider a job that pays you daily in cash. Waiting tables, for instance, will give you daily (or nightly) tip money. If you're handy, consider a side job as a tradesperson, such as by starting a lawn service. You won't have to wait as long to get paid.
Sell Something
A budget-buster doesn't have to leave you without options. If you need to get out of a bind, you can probably find something to sell, whether it's the game system you never play anymore or the toys your kids have outgrown. You can even get cash for second-hand clothing.
Go through your home and pick out items you don't want or need anymore. If they're in good condition, slap them up on eBay or Craigslist or take them to a consignment shop. In addition to putting a few extra bucks in your wallet, you'll clear some space in your home.
Look for Small Ways to Save Cash
Can you brew coffee at home instead of stopping at your favorite bakery? Could you cancel cable temporarily and watch the DVDs you've stacked up in your closet? Perhaps you would benefit from carpooling to work, buying generic products and skipping restaurants for a while.
These sound like small measures, but they add up quickly. Plus, they put you in the right frame of mind. If you focus on conquering little challenges, the big ones will seem easy by default.
Prevent a Recurrence
Unlike lightning, budget busters sometimes strike twice. You start to feel comfortable about your financial situation, and then reality sets you straight.
Analyze the problem that caused you to bust your budget. Did you fail to put enough cash in savings? Did you spend cash too willingly? Did you put off a purchase that could have saved you money?
Once you know the fatal flaw, you can stop yourself from making the same mistake again.
At Green Dot, we're committed to helping people manage their money responsibly. From using prepaid cards as a convenient alternative to banks to establishing healthy financial habits, we have tools that can help. Get a Green Dot Prepaid Visa® Card or two and follow the above tips for getting your budget back on track. (View Green Dot's simple fees here.)
The views and opinions expressed here are those of the author and do not necessarily represent the views of Green Dot Corporation. Any reference to any person, organization, activities, products or services related to such person or organization, or any links from this website to the website of another party, do not constitute or imply the endorsement, recommendation or favoring of the Green Dot Corporation.