While the holiday season might be in the past, you may be dealing with a new challenge in the present: post-holiday credit card debt.
What makes credit card debt such a challenge to deal with is that you are being charged interest at high rates, making it harder to pay down your balance without it growing equally fast.
When you understand how credit card interest is calculated and charged, it gets easier to protect yourself with the right tools to avoid a debt trap. This quick guide to compound interest will help you spend less on fees while saving more for the fun part of life.
What Is Compound Interest?
Your credit card company charges interest so that you are paying for the ability to buy things on credit. However, credit card interest rates have also skyrocketed in recent years to between 13 to over 20% which means you pay a huge premium just to use your card.
But with compound interest, your payments are growing faster without you even knowing it. That's because any interest charges are combined back with your principal, and the next interest charge is based on that new, higher balance. Credit cards will typically compound interest daily, but you should be aware of the frequency for any of your debts.
How Does Compound Interest Affect Your Credit Card Debt?
Compound interest can hinder your attempts to get out of credit card debt because you can't escape a growing balance–even if you don't charge anything new to your card.
Let's say your holiday shopping racked up a balance of $5,000, and you used a credit card with a 16% interest rate. With compound interest, what would you end up paying today, tomorrow and in the long run?
If you could only make your minimum payments, you could be paying that balance off for 30 years, and paying almost $4,000 extra in interest. All of a sudden your holiday shopping balance could become a long-term burden.
To put it another way, based on the Securities and Exchange Commission's Investor.gov calculator, if you had taken that $5,000 and invested it into a savings vehicle with only a 3% interest rate, because of compounding interest you would have saved over $12,000 in that same 30 year period.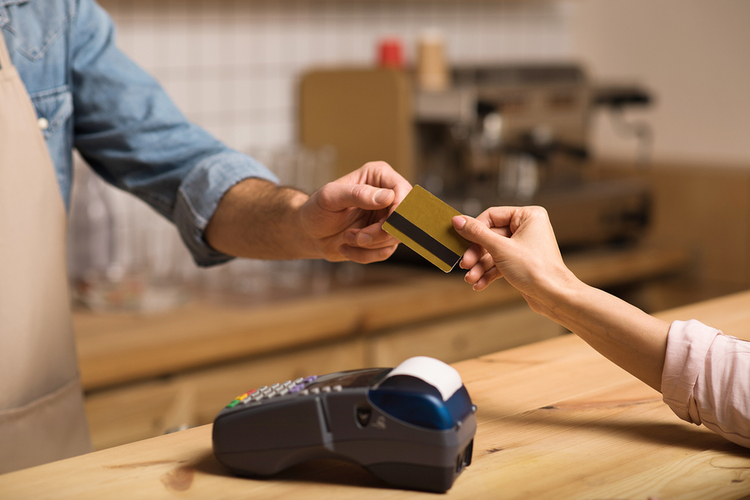 How Can You Escape The Trap Of Credit Card Debt?
In the modern era, it's hard to pay cash for everything you need to buy, and after all, credit can be helpful when you use it responsibly. But one holiday shopping season doesn't need to become a life-long burden when you use the right tools.
A secured credit card like the Green Dot® Platinum Visa® gives you the freedom of a card with built-in protections to help you keep your spending on track. Secured credit cards are also a great way to start working on repairing your credit after carrying high card balances. You'll make a security deposit when you open your card to establish your credit limit, and then you'll use and pay off your card like any other, with your activity being reported to the three credit bureaus.
Stop paying more than you need to, and sign up for your own Green Dot Platinum Visa Secured Credit Card today. Check out Green Dot's simple fees before getting started.
The views and opinions expressed here are those of the author and do not necessarily represent the views of Green Dot Corporation. The information provided in this blog is for informational purposes only. It should not be considered legal or financial advice. You should consult with an attorney or other professional to determine what may be best for your individual needs.
This blog contains hyperlinks to sites that are not operated by Green Dot. The Green Dot Privacy Policy does not apply to the linked sites, and you should consult the Privacy Policies on those sites for further information. Green Dot does not provide and is not responsible for the product, service or overall content on those sites.