Student loans can be the biggest debt burden you carry.
According to a Brookings Institution study, only 2% of student loan borrowers carried balances over $50,000 in 1990. Fast forward to today, where the majority of student loan holders owe at least as much, if not more. But that's not all—if you attended four years of college, you could have as many as eight different loans to keep track of and pay every month. That leaves a lot of room for missed and late payments, which can knock your credit score down and make the cycle of debt even harder to escape.
With that said, there is a solution that can help ease your student debt burden. Refinancing student loans can simplify your loan payments and allow you to better strategize your repayment plan by consolidating all of your debt in one place. Refinancing student loans does require finding a lender and qualifying for a new loan, which you will use to pay off existing loans. Ideally, you'll be eligible for an interest rate lower than that of your current loans, so you can access them in one convenient place and pay less over time. Best of all, with lower monthly payments, you can put more money toward paying off your debt faster.
However, there are situations in which refinancing your student loan won't be beneficial to helping you reduce debt; in some cases, it may even hurt you. Is refinancing student loans the right choice for you?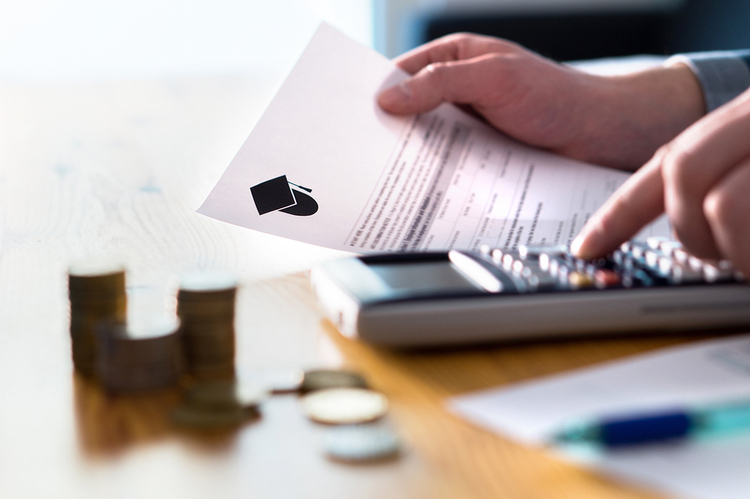 When to refinance student loans
When you originally took out loans for undergraduate or graduate school, your credit profile probably wasn't nearly as strong as it is now that you have employment and a degree under your belt. Because of this fact alone (and as long as you have no serious financial trouble in your recent past) you should be able to receive a better rate than you did when you first applied.
Refinancing is a good option for those who have a high credit score and steady employment. You'll be more likely to qualify for better loan terms and be able to keep making payments thanks to your stable career and income. Refinancing will help you eliminate your debt faster, therefore increasing your savings.
A crucial factor to consider when thinking about refinancing is the amount of savings you currently have and if you have an emergency fund. With a steady job, you'll hopefully never have any problems paying your bills, but what if you lost that job? Make sure you don't get into a situation where you refinance without any protection from loss of income.
Finally, refinancing is ideal when you are holding more than one loan with a balance. Missing a payment will hurt your credit score, making it even harder to reduce your debt burden. However, putting all those loans in one place can help you better track your total debt and keep making payments on time.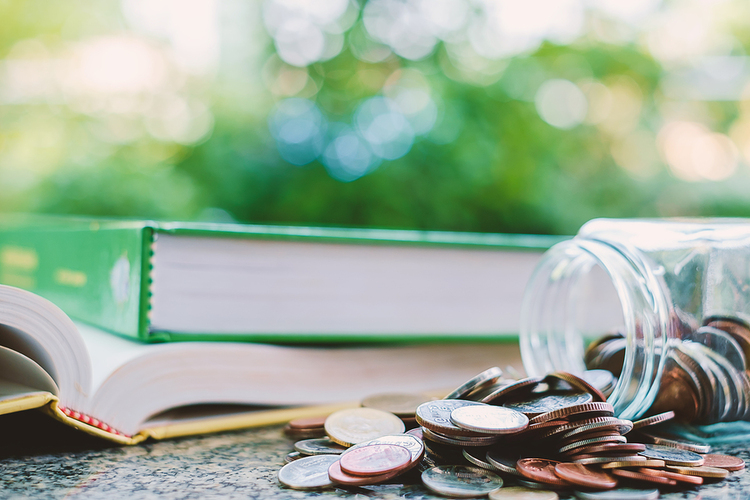 When not to refinance
While refinancing your student loans can be a way to reduce the total cost that you pay over the life of your student loans, this path isn't always the right one to take. In fact, in certain circumstances, refinancing your student loans can actually cause you to pay more.
Here are a few situations where refinancing student loans may not be the right choice:
1. You have a low credit score
When refinancing, you want to get a better rate than your current one. However, student loans tend to carry interest rates between 4-8%, and if you have poor credit, you may not qualify for a new loan with a lower APR. In this case, you won't want to refinance just yet, and instead, work on building your credit score.
2. You can reduce your minimum payment, but only by extending your loan
Sometimes you can refinance into lower monthly payments without much change in your APR by extending loan terms. While you'll get to spread those payments out over more time, the problem with this is that you aren't paying any less for your loans—and because you will be accruing interest over an even longer time period, you could end up paying more money for practically the same loan terms.
3. You want to take advantage of government repayment plans
When you refinance your student loans with a private lender, you are giving up any protections or repayment options offered by the federal government, the original loan issuer. Typically, these programs help you structure your loan payments based on your income so that they aren't as much of a burden and offer protection in case you lose your job.
4. You're a federal employee or work at a qualifying non-profit
Certain professional occupations qualify for student loan forgiveness after a certain amount of time has passed and money has been repaid. While you can't discharge all of your loans, you can get rid of your debt faster and save some money along the way. If you refinance, you're relinquishing this opportunity.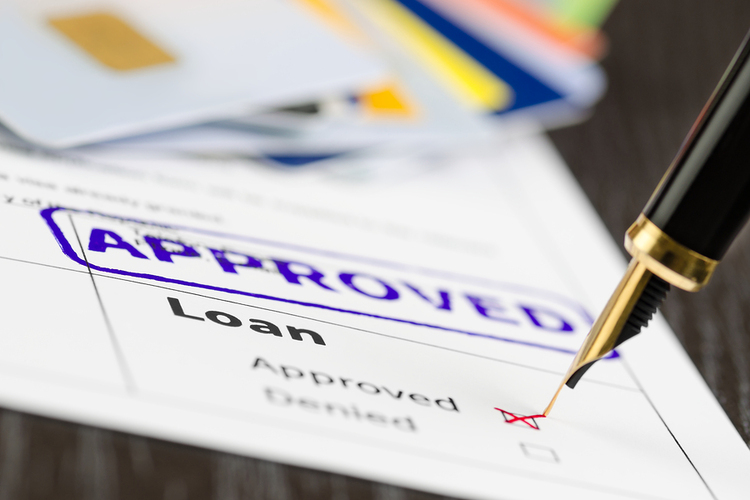 How to refinance
Before you even start applying for a new loan, take some time to do a financial wellness check. This will help you better understand what offers to expect from lenders and will help you see which areas of your finances could use some help. At minimum, before you apply for a loan, you'll want to:
Check your credit score: 700 and above is ideal for qualifying for the best terms.
Calculate your debt-to-income ratio: Lenders want to see that you'll have the ability to repay the new loan, so they will want to see your debt-to-income ratio around 40%.
Prepare documents: Lenders will usually ask for basic information including the school you attended, the degree you earned, current income, and your total remaining student loan debt.
The first step towards refinancing your student loans is applying. Look for lenders who will allow you to apply with only a "soft pull" of your credit to avoid negatively affecting your score. You can meet with lenders in person or look for offers online.
From there, start to shop around. Different lenders will have different criteria, so you may see a wide range of loan terms while shopping around from lender to lender. The most important factors to keep in mind when refinancing are your repayment terms, which typically include the length of the loan, interest rate, and subsequent monthly payments. Only consider the lenders that offer you a better situation than the one you are in now.
When you refinance with a private lender, you'll likely choose between fixed or variable interest rates for your loan. Fixed rates mean you maintain the same rate for the life of the loan, which helps keep your monthly payments consistent. A variable loan, on the other hand, changes depending on the federal rate influenced by market conditions and other factors. This could work in your favor if the rate is lower than what is offered as a fixed rate, but if you're holding a loan for a decade or more, you run the risk of more fluctuation.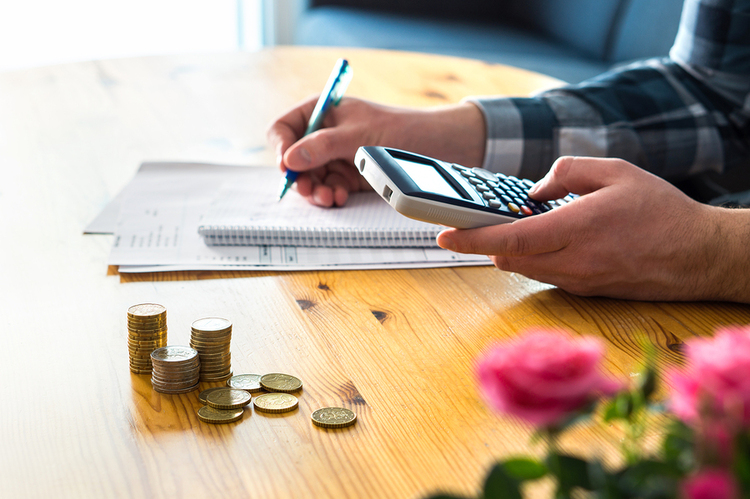 Tools for keeping yourself on track
When it comes to paying off student loans, it's important to stay on top of your money management and keep yourself on strict budget. With the Green Dot® Platinum Visa® Secured Credit Card you set your own credit limit by making a refundable security deposit when you open the card. If you decide to close the card, you will get the money from your security deposit back as long as you've paid the bills in full. Activity on your secured credit card is shared with the three major credit bureaus, which means you'll be able to improve your credit score with responsible use, ultimately helping you get better rates if you decide to refinance your student loans.
Whatever path you take to reduce your student loan debt, make sure you've got the right financial tools to keep you on track. Get your very own Green Dot® Platinum Visa® Secured Credit Card today (see Simple Fees)!