Falling behind on debt can be terrifying, but falling behind on student loan debt can be even more so. You can't get rid of your student loans by filing for bankruptcy, so it's crucial to get on top of them now. Not to mention, if your debt has been passed onto collections, you may also have to deal with nagging calls and letters from debt collectors.
If you're feeling burdened by your student loan payments, you're not alone. In 2016, the Pew Research Center reported that a quarter of student loan borrowers owe a total of at least $43,000, forcing many graduates to work multiple jobs and live frugally just to cover their payments.
The good news is that there are plenty of things you can do to put some extra cash toward your student loan debt. These nine strategies will help you regain your footing and get you back on track making payments regularly.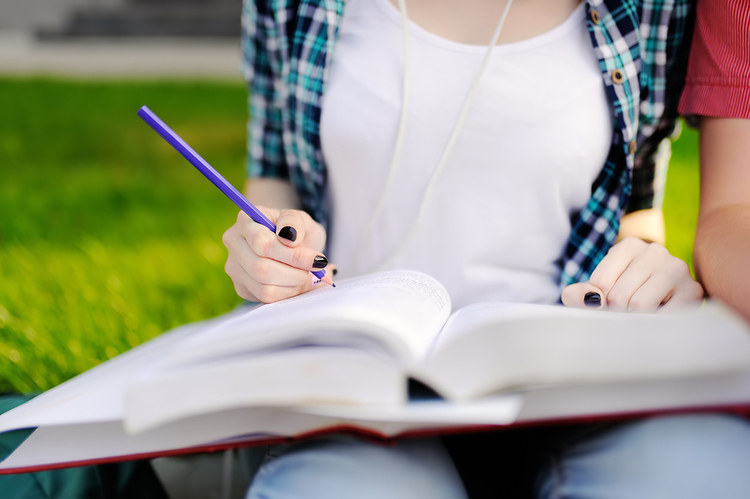 1. Verify that the stated debt was correct
Make sure that collections agencies have the correct information about your loans—from what you owe, to the time your grace period ends. If your school's enrollment dates or loan balances are incorrect, you may have to go to your alma mater and show necessary documentation to fix this.
2. Consolidate your loans federally
You have the option to consolidate federal student loans with a Direct Consolidation Loan. Essentially, you'll work with the issuer to come up with a more affordable monthly payment plan. You can also decide to use a federal income-based repayment plan that helps ensure you never owe more than what you can pay.
3. Consolidate your loans privately
If you have private loans, you can refinance them into a new loan. If you do, you no longer have to worry about balancing different monthly payments, since you'll be able to see each payment you need to make and all of your loans in the same place. However, because this is a new loan, you'll need to qualify for it—which means any debts currently in collection can hurt your credit and your chances. In this case, ask if a family member or friend is willing to help out by cosigning your loan.
4. Agree to a settlement
Creditors will often accept a bulk payment that is less than what you owe, if you can pay it quickly. However, this method means you'll need to have enough cash on hand to pay the agreed amount. For example, if you owe $30,000 in loans, be prepared to come up with $20,000-25,000 for the settlement.
5. Pay your overdue balance
If coming up with the cash for a settlement payment is challenging, do what you can to get enough money to pay the overdue balance so that your loan is no longer in collections. You may need to ask friends and family for help, or consider picking up an extra side gig to boost your income during this period.
6. Sign up for automatic bill pay
Coming up with a plan to deal with your outstanding student loan debt doesn't mean you can stop making your current monthly payments. Setting up automatic bill pay so you know those payments are taken care of allows you to focus on the bigger picture. Plus, some lenders encourage borrowers to sign up for automatic payments by going easy on interest rates.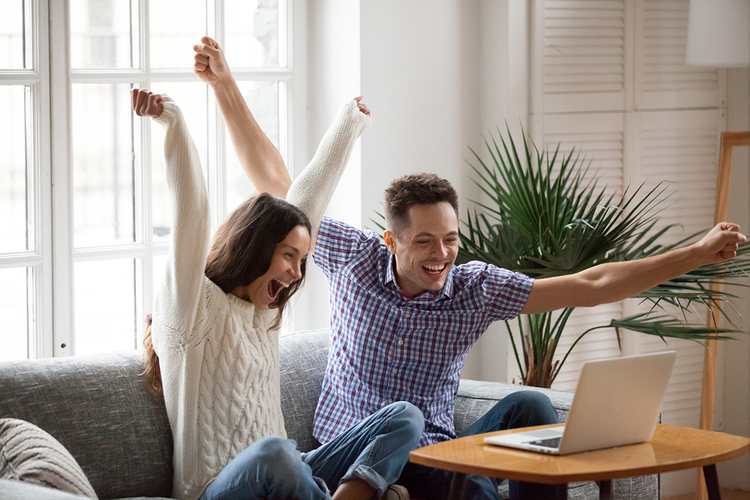 7. See if you're eligible for loan forgiveness
One of the greatest benefits of federal student loans is that, if you work in a certain qualifying position for a given period of time, you may be eligible to have the remainder of your loan balances forgiven. These positions are typically in the public service sector, which means doctors, teachers, and other social service positions are eligible for debt forgiveness.
8. Make the most of your windfalls
Did you recently receive a settlement from a longstanding legal concern? Was your tax refund more than you expected? Any time you come across some additional money, put it toward your student loans. It'll help you wipe out any overdue balances faster and make more of a dent in the total amount you owe.
9. Don't add to your debt
Effective money management tools will keep you on track while you're trying to pay off your overdue student loans. With a prepaid card like the Green Dot Prepaid Mastercard® or Visa® Card, you can use online bill pay features and direct deposit to help make money management easy. (View Green Dot's simple fees before applying.)
If you want to refinance your loans but find that your credit won't allow you to do so with a private lender, consider applying for a secured credit card like the Green Dot® Platinum Visa Secured Credit Card. Be sure to spend responsibly and pay your bills on time and in full as your activity will be reported to the three major credit bureaus. With responsible use, the Green Dot Platinum Secured Credit Card can help you build or repair your credit score. Just be sure to check out their simple fees before applying.
Even if you've fallen behind on your student loans, there are many ways to get your head back above water. Using the right tools can help you plan a long-term strategy for getting rid of that debt, once and for all.
The views and opinions expressed here are those of the author and do not necessarily represent the views of Green Dot Corporation. The information provided in this blog is for informational purposes only.  It should not be considered legal or financial advice.  You should consult with an attorney or other professional to determine what may be best for your individual needs.
This blog contains hyperlinks to sites that are not operated by Green Dot. The Green Dot Privacy Policy does not apply to the linked sites, and you should consult the Privacy Policies on those sites for further information. Green Dot does not provide and is not responsible for the product, service or overall content on those sites.