You probably know of plenty of celebrities who live life lavishly, and for many, this has led to financial troubles.
But for all of the celebrities who don't know how to manage their money, there are just as many who are actually very money savvy. You just don't hear much about their behavior because they are doing the same thing that the average person does—spending responsibly, saving money, and not carrying massive amounts of debt. Conversely, if you've ever wondered what it's like to live like the rich and famous, you might be surprised that in many ways, you already are.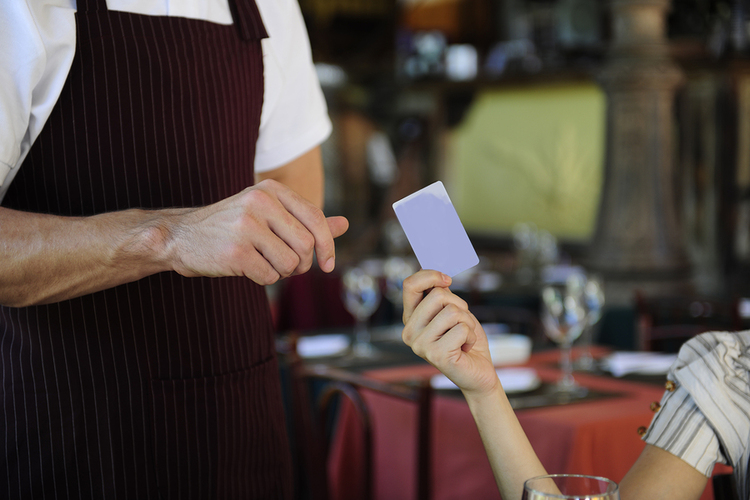 1. The Quirky Girl
This actress is known for roles where she plays a quirky free spirit, but in reality, she's focused on her finances. Unfortunately, this actress went through a recent divorce and had to disclose her financial status; what wondering minds found was that she is a proactive saver who puts away around 76% of her income in savings and carries no debt. She has a bank account with over $1 million, and her monthly expenses are slightly higher than 20% of her income.
The Lesson: Clearly, our actress lives below her means, especially in a place like Hollywood. But one of the ways in which she can save her money is holding no debt. When you use a secured credit card like the Green Dot® Platinum Visa® Secured Credit Card (see simple fees), you'll make a security deposit on the card which can serve as motivation to avoid spending money you can't pay back immediately. Plus, since your card usage will be reported to the three credit bureaus, with responsible use, you can also work on building your credit score.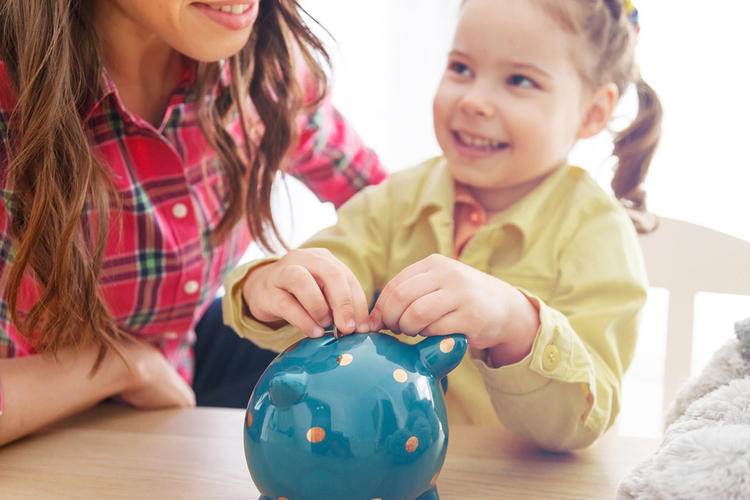 2. The Fashionista
She couldn't help but wonder—was she doing all she could for her finances? This actress may play characters that seem more focused on shoes than on savings, but in real life, she lives as frugally as possible. With her famous husband, she emphasizes frugality as an important lesson for their children, who share hand-me-downs and are kept away from Hollywood's glitz.
The Lesson: One of the most important things this celebrity mother is teaching her children is to not rely on the luxuries and wealth of their celebrity, but instead, learn to be money-smart and frugal-minded. Financial literacy is important, and it's something that people of all ages should have.
3. The Business Leader
This businessman is known for being far more frugal then his massive wealth requires. He still lives in the same home he's had for decades, prefers to buy used cars, and even cuts coupons for everything from food to clothes. Not only is this one of the ways this businessman stays so wealthy, but it's also important to him to remember that money is fleeting.
The Lesson: This billionaire doesn't needto pay for lunch with coupons, but he can pocket more money for his savings each and every time he does. Save everywhere you can by comparing prices and controlling your spending patterns.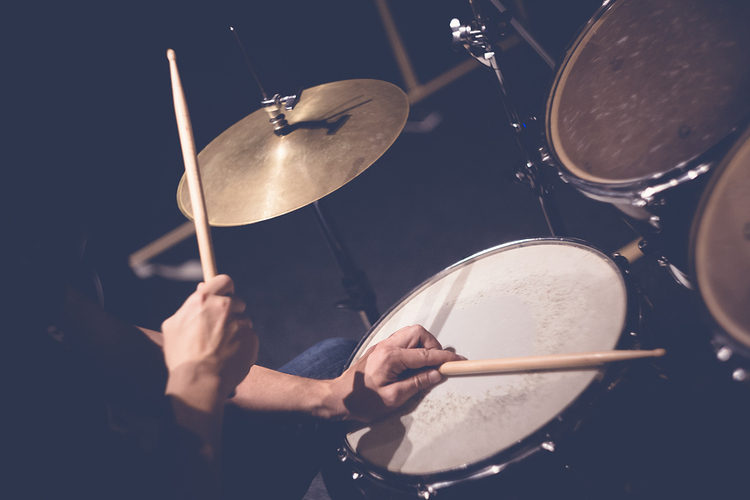 4. The Rock Star
This legendary drummer and frontman has been part of two of the most important bands of the last few decades. He's earned millions, and chances are, will continue to do so everlong. But unlike your typical rock star, this frontman lives frugally, preferring to save and keep spending well below his means. Why live the frugal life? He acknowledges that wealth isn't permanent, and without a high-school diploma, he wants to be sure his family is always taken care of.
The Lesson: Putting money in your savings regularly is important so that you prepare for your future, but also so you prepare for any emergencies or unexpected changes to your lifestyle. A healthy emergency fund should have six months' worth of expenses saved to cover you when you might need it most.
5. The Girl Next Door
This actress has voiced animated films, starred in many TV shows and is also one of the most frugal celebrities out there. Despite being worth millions of dollars, this actress opts for Target on the red carpet, saving thousands of dollars without sacrificing style.
The Lesson: No matter how much money you have, splurging on items like designer clothing can be one of the biggest wastes. Not only are clothes seasonal, meaning you have to keep buying them to stay in style, but plenty of more affordable brands collaborate with these same designers meaning you can still enjoy high fashion at a fraction of the price.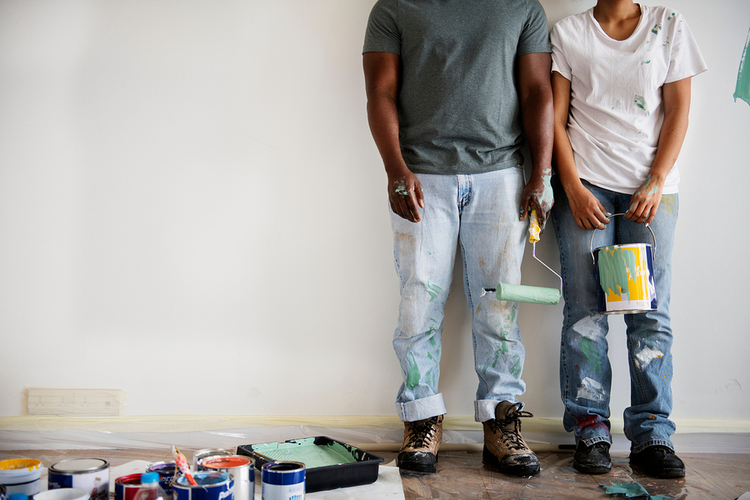 6. The Model
This model and reality TV star is worth close to $100 million, and you'd never guess her passion for frugality. She's been known to take hotel shampoo and conditioner, but she's also a big do-it-yourself kind of person too. When she moved her company into a new office, she skipped the much-needed renovation and instead repainted the walls to update the space's feel.
The Lesson: When it comes to expenses, you make big and small choices every day. Take a closer look at your expenses and check if there's a cheaper way to do something. Sometimes a simple, inexpensive option can work just as good as a pricier one.
7. The Knight
This music star has been one of the biggest in the world for decades and has even been knighted by the Queen of England for his contributions to culture. Expectedly, he is worth many millions of dollars. But he is also known to be extremely frugal. His famous-in-her-own-right daughter had to pay for her own higher education, and he is not the type to foot the bill for dinners or parties.
The Lesson: Overspending isn't just a problem with buying things—it's also a problem when you become the bank for others. Don't blow a windfall like your tax refund by picking up the tab for friends and family—instead, pocket the extra money in a savings account so you can make good use of it in the future. Encourage friends to participate in potlucks and other communal events instead of hosting, and set boundaries with family so that everyone doesn't see you as the person to go to for money.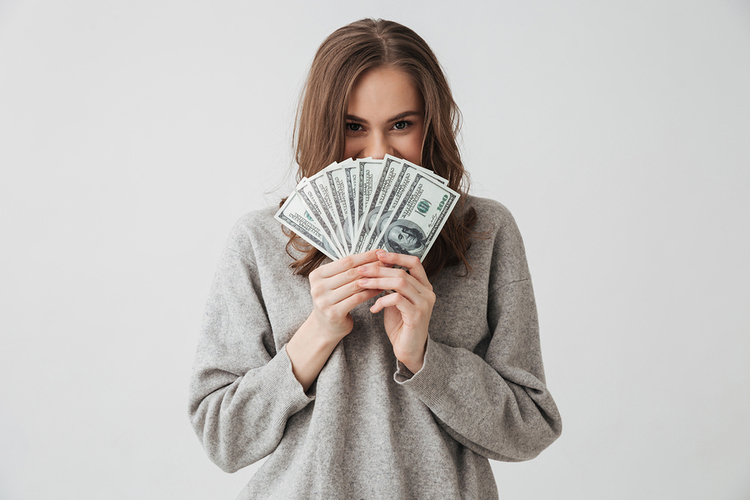 8. America's Sweetheart
From a hugely successful franchise to Oscar-winning roles, this actress is everywhere and has plenty of well-paid work to keep her bank account booming. And yet, she usually goes with the most affordable option whenever possible. In part, she notes that is because of a humble upbringing, and the fact that her rise to super-fame happened so fast.
The Lesson: This actress could afford to spend as much money as she wants, but still chooses not to indulge in luxuries like valeting her car because of the added expense. Despite having a substantial rise in income over the course of just a few years, she kept living with the same mindset as before. When you get a bump in pay or an unexpected windfall, think twice about blowing it on something silly and save it instead.
How You Can Manage Money Effectively Too
When it comes to your finances, being cautious won't make you miss out, but it will give you some extra money to use as a cushion. Use tools like a secured credit card to stay on track with your finances. Bonus: you'll also be able to build your credit with responsible use. Not to mention, with perks like online account access, you'll know where your money is at all times. Just be sure to check out their simple fees so you know everything there is to know about the card.
You too can live the life of these frugal celebrities. Get started by applying for your very own Green Dot Platinum Visa® Secured Credit Card today.
The views and opinions expressed here are those of the author and do not necessarily represent the views of Green Dot Corporation. The information provided in this blog is for informational purposes only.  It should not be considered legal or financial advice.  You should consult with an attorney or other professional to determine what may be best for your individual needs.
This blog contains hyperlinks to sites that are not operated by Green Dot. The Green Dot Privacy Policy does not apply to the linked sites, and you should consult the Privacy Policies on those sites for further information. Green Dot does not provide and is not responsible for the product, service or overall content on those sites.