One of the best gifts you can give to your children is to help them become financially savvy. While history, math, and English classes at school will help give your children an overall education, don't expect the school system to teach your children what productive money management means.
Instead, you as a parent can take on the role of financial teacher to your children. By keeping them involved in your family's economic activity, you can start teaching the lessons they'll need to be financially responsible adults.
These six steps will help you increase your children and family's financial literacy so that your whole family works together, now and in the future.
For Young Children:
1. Be strategic with allowances
Most parents encourage children to handle chores or other responsibilities around the house if they want to earn their allowance. But you want to focus on teaching your children how to manage and understand money, so have your requirements be based on those kinds of lessons. Set up three to four jars or containers for your child's allowance, and mark each with a different type of financial activity: saving, spending, investing in your future and donations. Help your child see that they'll need to save to spend on the items they want, and instruct them in basic investing principles, so they know how to grow their funds in the future.
For Tweens:
2. Give them a basic financial education
At 10 or 11, you're ready to give your kids books and resources to access that will help them better understand basic money principles. Make sure that they have a better understanding of the need to save and prepare for the future, and how investing can put your money to work for you.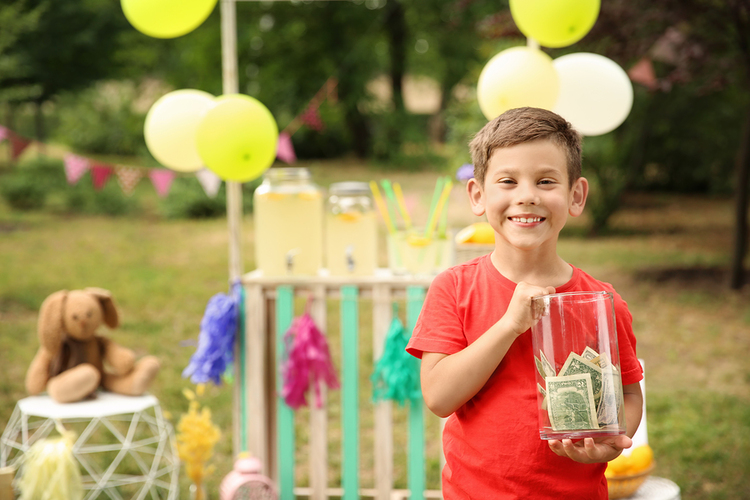 3. Get them to volunteer
Pre-teen years are also an excellent time to encourage children to start volunteering, though they may have to wait until they are closer to 12 or 13 before they are accepted. Volunteering goes a long way towards helping children experience work and will help prepare their resume for when they are ready to apply for a job.
For Teens:
4. Have them get a job
By the age of 16, your child should have a job. They've already learned how to balance the money they bring in due to your allowance lessons, so now help them apply those principles to the money they earn.
For Any Age:
5. Be ready to say no
There will be more than one time that your child says they no longer want to participate in your financial literacy lessons, so you need to be confident and ready to say no when the time arrives. If they don't want to put any of their allowance in savings, then be prepared to take away that allowance altogether. You aren't paying your children; you're giving them money to teach essential lessons.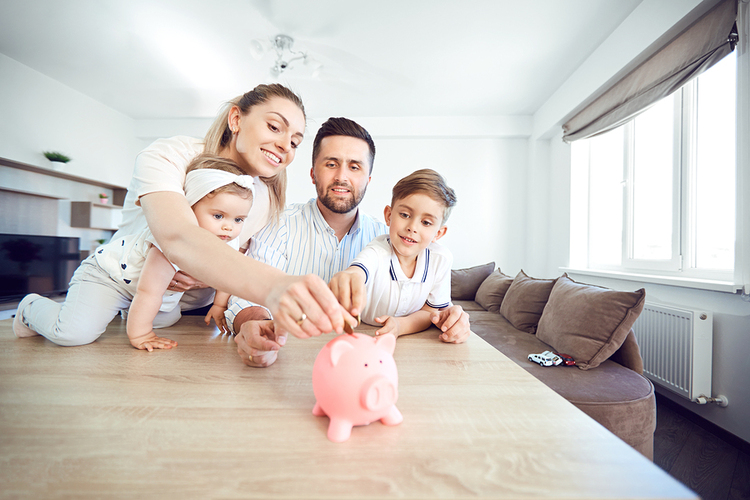 6. Demonstrate your financial literacy
Although Green Dot prepaid debit cards are for those who are 18 years of age and older, Financial literacy is vital for people of all ages and should be taught to children as early as possible. One thing you can do is show them your own financial management activities. With a prepaid debit card like the Green Dot Prepaid Visa®, you can show them how you load money onto a card which means you can only spend what is available. Plus, with online banking, demonstrate how you monitor your balances and recent activity to make sure there are no errors, and your account is up-to-date.
Show your children how to be financially savvy and Get Your Green Dot Prepaid Mastercard® or Visa® Card. Be sure to review Green Dot's simple fees before applying.
The views and opinions expressed here are those of the author and do not necessarily represent the views of Green Dot Corporation. The information provided in this blog is for informational purposes only.  It should not be considered legal or financial advice. You should consult with an attorney or other professional to determine what may be best for your individual needs.