Who doesn't love the ease of online shopping? You can order clothes sitting on your couch, or even groceries while you're stuck at work.
But with all the convenience of online shopping comes the ability to spend more than you would if you were shopping in person. First of all, you have to rely on a credit card or electronic wallet for payment, which isn't the same as watching your physical dollars leave your wallet in the checkout aisle. But you're also more likely to buy more than what you actually need when it's as easy as clicking on a button.
How can you save money as you shop online? Try these four mobile shopping apps.
Ibotta is a rewards app that gives you cash back on your everyday purchases without any brand restrictions. From apparel to groceries to mobile apps, you'll get actual cash in your pocket whenever you spend.
Ibotta is simple: just send in a receipt, make a purchase through a partner mobile app or link a store card from any qualifying retailers to get rewards credited to your account. From there, you have the option of having your money sent to a Venmo or PayPal account, or you can opt for one of many gift cards that Ibotta offers.
Ebates is another rewards site where you can get actual cash, just from shopping. They make it easy to earn your rewards as you'll shop at a qualifying merchant through an Ebates link, and then your order will be automatically transmitted to the Ebates system. No uploading receipts required!
You can earn up to 40% cashback through Ebates as they are compensated by stores to send traffic, like you, their way. Keep an eye out for special deals where you can earn double cash back at stores, and revolving promotions that offer rewards like free shipping. Ebates will either send you a check each quarter or credit your PayPal account, depending on which you prefer.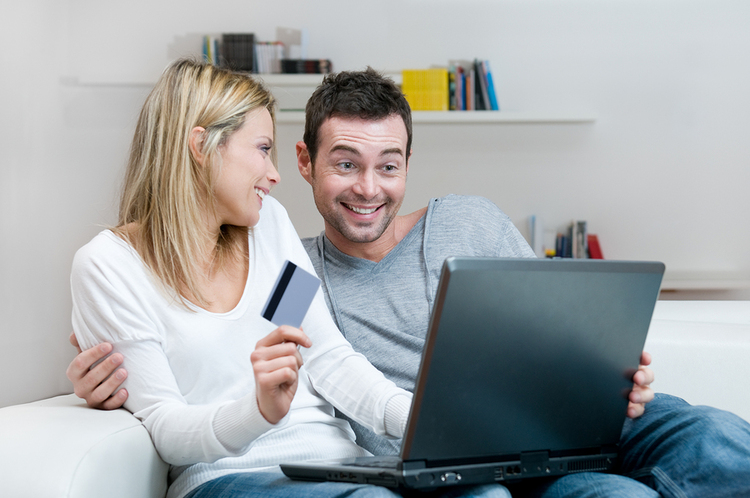 Retail Me Not is a coupon and promotion-granting site, with offers from hundreds of big-name merchants. Expect offers like 10-30% discounts, cash back opportunities and even tools like the Rx Saver, which will help you find the lowest prescription prices available near you.
Retail Me Not is a great resource whenever you are shopping online, but you can also access the mobile app from anywhere you shop, meaning you're never missing out on potential savings.
Swagbucks is another way to earn some cash back for your shopping. Every time you make an online purchase, you'll get points credited to your account that can be exchanged for cash via PayPal, or as a gift card from major merchants. But what makes Swagbucks an enticing way to save beyond just shopping is that you can continue to earn points for any number of activities, such as completing surveys, watching videos or even playing games.
When you're maximizing your savings with one of these apps, make sure you monitor your budget, so you're not outspending anything you save. Using a prepaid debit card will help you keep your online spending in line as you'll have a set spending limit based on how much money is on your card. Plus, you can easily transfer the cash you earn from any savings back onto your card with a cash deposit or through your PayPal account.*
Start saving whenever you shop, and sign up for your Green Dot Prepaid Mastercard® or Visa® Card today. Check out Green Dot's simple fees before you apply.
The views and opinions expressed here are those of the author and do not necessarily represent the views of Green Dot Corporation. The information provided in this blog is for informational purposes only.  It should not be considered legal or financial advice. You should consult with an attorney or other professional to determine what may be best for your individual needs.
This blog contains hyperlinks to sites that are not operated by Green Dot. The Green Dot Privacy Policy does not apply to the linked sites, and you should consult the Privacy Policies on those sites for further information. Green Dot does not provide and is not responsible for the product, service or overall content on those sites.
*PayPal fees and limits apply.