Sometimes, a single job doesn't provide enough cash to pay the bills, but who has time to take on another job? Don't fret; we have some ideas for earning extra money in between work hours. The good news? These suggestions don't require much of a time commitment, so you won't have to sacrifice time with family or friends to bring home more cash.
Sell Your Property
A yard, garage or sidewalk sale can help you accomplish two goals:
Get rid of junk that's cluttering up your storage space; and
Put some money in your pocket.
Some communities don't allow garage or yard sales because of lease restrictions or HOA rules. If this is the case, find out about community-wide garage sales or other ways to part with the property you don't need. If you don't have time to organize a full-on sale, or if you only want to get rid of a few items, you might consider selling your property on Craigslist, Ebay, Letgo or another website or app instead.
Be careful, however, when selling antiques, collectibles and other valuables. You might want to get them appraised before you attempt to sell them, so you don't wind up with a raw deal. You could also sell more expensive pieces at a local resale shop. You'll give the company a commission on any items sold, then keep the rest of the profits.
Drive for Rideshare Services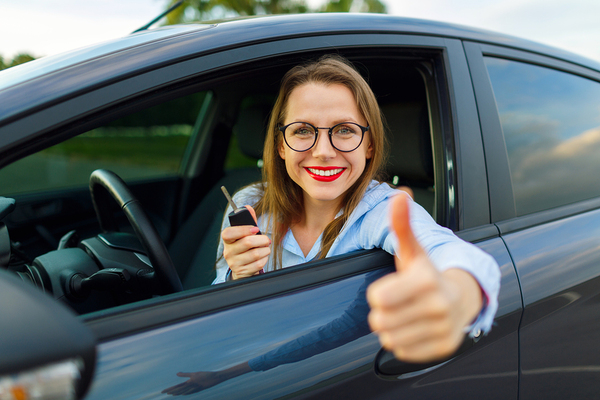 If you own a car, consider joining a rideshare program like Uber. You get paid for chauffeuring people from one place to another in your own vehicle, but you don't have to get a cab medallion or jump through any other hoops. Every fare adds money to your bank account and reduces your stress a little further.
Consider using the Uber Debit Card from GoBank to accept Uber earnings. (You can find the fees & limits here.) This card is exclusively available to Uber drivers, and it offers several benefits, including no-charge cash-outs and the ability to cash out up to five times every day. If you use your personal debit card instead, you'll have to pay $0.50 per cash out, and many come with extra fees that GoBank doesn't charge. Learn more about how to drive for Uber here.
Take Online Surveys
They might sound boring, but surveys can actually put a few bucks in your pocket. Some surveys pay in the triple digits, though most have much smaller payouts. You can join multiple websites and take nearly unlimited surveys, depending on your free time. Best of all, you can fill out surveys while you binge-watch your favorite TV show or catch up with your best friend on the phone.
You can also take online surveys while you're on the go. If you're riding the subway to work, for instance, or sitting alone in a restaurant at lunch, use your mobile device to fill out a few surveys. Each completed questionnaire brings you closer to financial freedom.
If you're interested exclusively in making money, read the fine print before you sign up. Some online survey sites only "pay" in the form of discounted products and services or gift cards that you don't get to choose. Look for options that pay in cash.
Work as a Translator
If you speak multiple languages, you're in hot demand by many different businesses.  Search for translator roles as you do a regular job search. You'd be surprised how well they pay!
Run Errands
Services like TaskRabbit and other online errand running services have become a success because people need help with various tasks, from painting fences to moving furniture to walking dogs. Join any one of the services, or even better, start with your neighbors. There must be someone nearby with a long list of to-dos and a high desire to find someone to complete the work!
Participate in Digital Focus Groups
Focus groups aren't a new concept. They've existed for decades, albeit in a less digital setting. Today, you can participate in focus groups without driving to some remote location and sitting in a crowded room for several hours.
You can earn money through focus groups because companies pay participants. The focus group provides invaluable data the company can use to tweak its product line, improve its services, adjust its marketing campaign and make other desirable changes.
Furthermore, digital focus groups don't restrict you to your immediate area. You can participate in a group with people from all over the country—or even the world. You'll get more opportunities to earn money that way.
Join the Freelance Economy
Many people approach the freelance economy from a full-time perspective, but that's not the only way to take advantage of it. You can pick up odd jobs related to your talent or skill set through freelancing websites. For instance, consumers hire professionals on Fiverr to design logos and websites, translate documents from one language to another, write marketing materials, program technological solutions and even help them live happy lifestyles.
If you're interested in pursuing the freelance economy through a non-digital solution, consider using a service that focuses on field work. Someone might hire you to clean their house, rake their leaves, wash their clothes, organize their office or perform other necessary tasks. You get to make extra money, but you don't have to take on a full-time gig.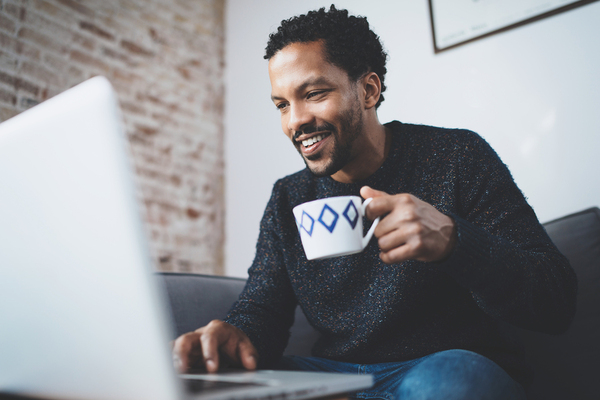 Did you know companies sometimes pay consumers just for downloading apps? These apps run in the background on your smartphone and collect data. For instance, they might analyze the way you use your internet browser, the searches you perform and the purchases you make. In most cases, you don't have to do anything but leave the app installed, and in return, you get a small chunk of change deposited into your bank account or onto your prepaid onto your Visa® debit card.
Alternatively, consider looking for websites that pay you to rate services and products. You download an app to your phone, and it prompts you to give a review and rating when you purchase something using that device. Each review earns points or dollars that you can redeem for anything you want.
Rent Your Home Using Airbnb or HomeAway
Speaking of passive income streams, have you considered renting out part or all of your home online? You could rent your spare guest room to travelers who have come to your city on vacation or business, for instance. As long as you're careful about the applications you accept, you can collect cash without much inconvenience.
A Green Dot Visa® debit card can be used as a budgeting tool as you try different methods for making extra money. (View Green Dot's simple fees here.) Load the cash you earn onto the Visa debit card and use it for emergencies, big bills or paying down debt. Compartmentalizing your income can help you reach financial stability faster.
The views and opinions expressed here are those of the author and do not necessarily represent the views of Green Dot Corporation. All product and company names are trademarks™ or registered® trademarks of their respective holders. Use of them does not imply any affiliation with or endorsement by them.