If you're interested in saving money, you have several potential options. You've probably heard most of them, but you might benefit from a few unique strategies that can help you keep more green to yourself while you save for the future and cover your existing bills.
Track Your Spending
It's impossible to save more money if you don't know what you're already spending. Using online banking can help you beef up your savings, but you might need even more help to keep your budget under control.
Try tracking your spending with a mobile app or a basic spreadsheet. Every time you purchase something, make a record of the item(s) you bought and how much you paid. Similarly, when you get paid, add that amount to the "plus" side of the equation so you can see how your incoming and outgoing cash stack up.
Save Restaurants for Special Occasions
It's fun to treat yourself to a meal at a restaurant, especially if you're celebrating a big event, such as a promotion at work or a new addition to your family. However, don't go overboard, whether you prefer fast food or fancy eateries.
Restaurant trips can quickly eat up your budget, even if you order water instead of cocktails and appetizers instead of entrees. It's easy to shave money off your grocery bill, and if you focus on preparing home-cooked meals, you can easily sock away more cash for the future.
If you go to a restaurant, consider sharing a meal with your significant other to bring down the bill. Average portion sizes at restaurants tend toward the indulgent, so you don't have to splurge on two entrees. Skipping appetizers altogether and opting for dessert at home can further stretch your budget.
Watch Your Credit-Card Spending
Credit cards are easy to use—and abuse. If you already have credit card debt, start paying it off in increments. You can track those payments just like you do your spending so you can celebrate as you hit specific milestones. Just choose free activities for your celebrations, so you don't dig yourself into deeper debt.
Get More Sleep
Sleep deprivation doesn't just impact your health; it can also hit you in the wallet.
When you don't get enough sleep, you spend more time awake. That means that you're consuming electricity, natural gas, water, food, beverages and other items that cost money. Plus, you might not be as productive at work, which could cost you future promotions and raises.
Getting more sleep can actually help you save money while you build a healthier lifestyle. You'll turn off all the lights in your house, stop consuming things that cost money and ensure you're prepared for every day's to-do list.
Find a Mentor
Just about everyone has a frugal friend, someone who never buys anything unless it's on sale and who pinches every penny. Find that friend and ask him or her to become your mentor.
When you surround yourself with people who exhibit the behaviors you want to emulate, it's easier to make smart decisions, especially when it comes to money. Plus, you can learn tips and tricks that you might not have otherwise considered if you pay attention and ask the right questions.
Download Apps from Favorite Stores
Many stores have their own apps that provide consumers with coupons, discount codes, freebies and other helpful benefits. You can use those apps to save money every time you go shopping, whether you prefer to browse the aisles or click from the comfort of your home.
Before you go shopping, check the apps for the stores you intend to visit. Find out if any discounts appeal to you, then make sure you use the coupons during the checkout process.
Keep in mind, though, these apps come with the dangerous potential for abuse. You might find a discount for something you don't really need, then buy it just because you're saving money. To keep yourself in check, create your shopping list before you check the app and don't allow yourself to add new items to the list.
Build in Some Breathing Room
Retailers count on impulse purchases to pad their bottom lines. Don't become that shopper who grabs items just because they look shiny and new. Instead, find a way to give yourself some breathing room between the moment you see something you want and the moment you actually buy it.
If you're still convinced that you need the item seven days after you first saw it, then you can buy it—as long as it won't bust your budget.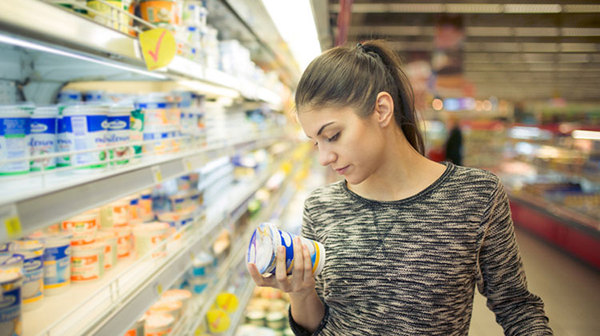 Bundle Up or Cool Off
Heating your home during the winter can result in huge utility bills. To shave a few dollars off your monthly commitments, turn down the thermostat and bundle up in your favorite cozy clothing. Wearing a jacket in the house or draping a blanket over yourself while you watch television can help you stay warm even when the temperature drops.
The same strategy can work in the summer months, especially if you live in a hot climate. Instead of turning down the temperature and blasting the AC, eat cool meals, drink cool beverages and wear lighter fabrics. Run ceiling and box fans to encourage moisture evaporation, and consider putting a cool towel around your neck if you start to overheat.
Just remember to be safe, no matter the season. Extreme cold and extreme heat can cause serious health issues, so make sure you're living in a healthy environment. Instead of turning off the air conditioner or furnace, just adjust the thermostat.
Avoid Service or Product Bundles
Creative retailers often convince consumers to spend more money by bundling their products and services. You spend more cash, but you feel like you're saving money because, together, the bundled items cost less than they would separately. Don't fall for this. Instead, buy only what you need.
The views and opinions expressed here are those of the author and do not necessarily represent the views of Green Dot Corporation. All product and company names are trademarks™ or registered® trademarks of their respective holders. Use of them does not imply any affiliation with or endorsement by them.