When you live paycheck-to-paycheck, you're endlessly struggling to manage your finances and save money. If an emergency occurs or if you decide to splurge on something nice, you might find yourself unable to pay your rent for the month or buy groceries for the week.
If you free yourself from paycheck-to-paycheck living, however, you are able to spend more wisely while still putting away some cash for the future. No matter your income, you can stop the cycle and enjoy life more with these simple strategies.
Build a Budget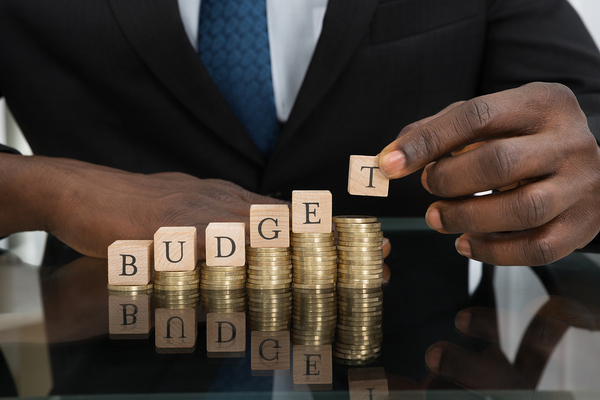 It's not much fun, but putting together a budget will let you see exactly where you spend your cash — and where you might have gone wrong. Start by listing your income and expenses. If you spend more cash than comes in, you're likely spiraling downward into debt.
Once you write your budget, look for ways to trim down the expenses column. Can you cancel a few magazine subscriptions? Could you cancel cable or drop down to a less-expensive television package?
Look for repeat offenders. If you love buying clothes, focus on your fashion budget specifically. Give yourself a monthly allowance and stick to it. The same goes for any other frequent budget-busters.
Get Rid of Debt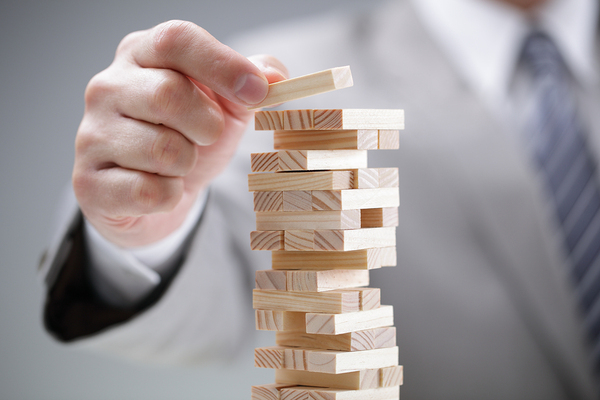 Some types of debt, such as mortgages and auto loans, can actually improve your creditworthiness and help you become more financially stable. However, if you use your credit card for every purchase and then pay the minimum balance each month, you've fallen into a negative cycle.
Put at least some of your income toward paying down debt every month. Start with the smallest debt first so you can pay it off quickly and experience the resulting sense of accomplishment. From there, keeping paying down your debt, and don't add any other expenses to the pile.
Establish Boundaries
Sometimes, you have to get tough with yourself. Just as parents set limits for their children, you must create your own financial boundaries. If you lack self-control in this area, try forcing yourself to behave financially.
For instance, consider setting aside money for your necessities on a prepaid Visa® card. Use it to pay your rent or mortgage, utilities, groceries, car loan, and other essentials. Get another prepaid Visa card for non-essential spending. This is the cash that you can use freely without jeopardizing your financial situation.
If you don't have one already, open up a savings account for emergencies. The more you put toward this fund, the safer you'll feel, and you'll get used to living this way.
Wait Before You Buy
Impulse shopping can seriously impact your ability to stop the paycheck-to-paycheck cycle. You walk into a big box store for a few rolls of paper towels and a carton of milk, and then walk out with a flat-screen television and a new leather jacket.
If you see something you want online or in a store, write it down or bookmark the website. Force yourself to wait at least one month. If you still want it then as much as you did when you first saw it, go ahead and make the purchase as long as you're not overspending.
Build Your Credit
While you don't want to max out 50 credit cards, responsible credit usage will help you maintain a positive financial profile. If you have bad credit, you might need a little boost. Consider a Green Dot® Platinum Visa® secured credit card, which uses an opening deposit as your credit limit.
As you make regular payments, your credit score may improve.1 Eventually, you'll have sufficient credit to apply for an unsecured credit card. Just remember to use it responsibly once it arrives.
Forget About Payday
It's easy to anticipate your paycheck's arrival, but if you're constantly focused on payday, you'll think of it as a normal lifestyle. Instead of eagerly waiting for your direct deposit to hit your bank, try to forget payday even exists.
Focus on stretching every dollar as far as it can go. Buy generic food and medications at the supermarket, invite friends over to watch a movie instead of hitting the theater, and skip lunch at a restaurant in favor of packing your own for work.
If you concentrate on using the money you have wisely, your future cash will begin to fade from your thoughts. You'll start thinking in terms of saving money now instead of getting money later.
Make Lifestyle Changes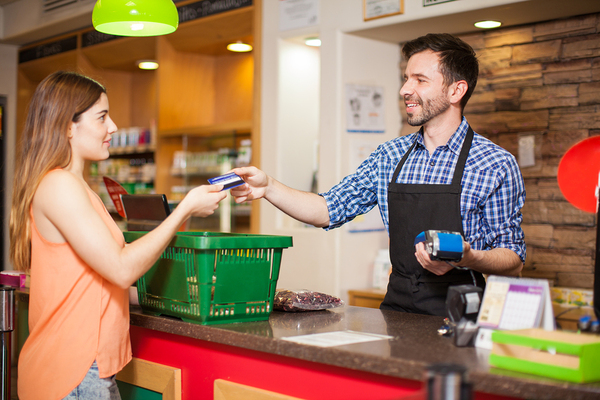 You can crunch numbers from now until next year, but if you don't have enough income to cover your expenses, it's time to make some changes. Maybe you could get an evening or weekend job to bring home a little more cash, for instance.
You might also consider holding a garage sale to make some extra cash and clear junk out of your home. Other things to consider include selling your brand new car and buying an older model, and moving into a smaller house or apartment.
While these might seem like big life changes, they can pay off immensely. Once you're back on your feet with a little financial cushion, you can bring back a few luxuries.
Living paycheck-to-paycheck can seem like the only option, but maybe you haven't considered the alternatives. Start making changes now. Get a card to help you better budget your income, and stop thinking about your paycheck and start focusing on pinching your pennies.
1 Ability to build credit and get a better score is subject to on-time payment performance and low credit utilization.