As summer continues to bring the heat, you might cringe in expectation of your utility bill. From gas and electric to water, usage tends to increase during the summer months, especially if you live in an area where the temperatures soar.
This doesn't mean you have to bust your budget on utility costs. Use these strategies to cut down on utility bills and to enjoy a comfortable, stress-free summer.
Reposition Your Furniture
If you stand right underneath a cooling vent or beside a window air conditioner in your home, you're likely to shiver, even when the temperatures reach triple digits outside. However, when you move away from those vents, you might start to warm up.
If you want to enjoy low utility bills, consider positioning your furniture as close to air vents or AC units as possible. That way, you can lower the temperature on your thermostat without impacting your comfort.
Of course, some homes don't lend themselves to furniture rearrangement. In this case, consider redirecting vent flow. Most vents allow you to move the louvers so they face a particular direction. Aim them for the areas you're most likely to occupy, such as the seating area in your living room, the workspace in your kitchen and your bed.
Adjust Household Chore Habits
Did you know you don't need hot water to get your clothes clean? Most modern washing machines feature a "tap" or "tap cold" setting that allows the machine to run without siphoning energy from your water heater.
Regardless of whether you have a gas or electric water heater, using too much hot water can bring up your utility bills. Since you'll likely use more energy for air conditioning, switching to the tap setting on your washing machine can help make up the difference.
Similarly, you might want to consider washing your dishes by hand instead of running the dishwasher. You'll control the amount of hot water you use. Plus, when you run your dishwasher, the appliance sends hot air into your house, which makes your air conditioner work harder. You can also try line-drying your clothes instead of using the clothes dryer for the same reason.
Change Your Thermostat Settings Slowly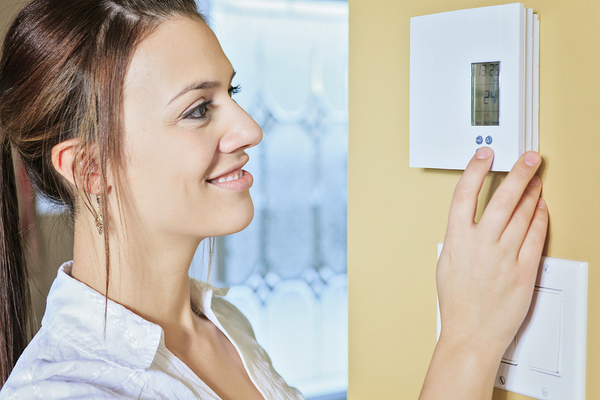 A sudden shock to your system can make summer unbearable. You might feel tempted to keep your thermostat temperature high to avoid wasting money. The problem with this approach is your discomfort might cause you to lower it again soon after, which defeats the purpose.
Allow your body to naturally adjust to the changes in temperature both inside and outside your home. Start by increasing the temperature by just one degree, then don't change it for two or three days. Continue this pattern until you find your comfort zone.
If you have a programmable thermostat, consider setting it to automatically adjust the temperature at night and when you leave for work. You can use a lower temperature after dark because the air conditioner doesn't have to battle the sun to keep your house cool. Then, when you're gone for the day, the system will automatically increase the temperature since you don't need a cool house while you're away.
Catch Rain Water
Watering a parched lawn or plants can cause your water bills to skyrocket during the summer. Keep those bills under control by collecting rainwater in a barrel or bucket and using it to keep your lawn or plants hydrated. This strategy can work all summer as long as you get enough rainfall, and you won't have to worry about setting up a sprinkler every few days.
Alternatively, consider watering the lawn with a hose. You'll control how much water you use, and you won't unintentionally water areas of your landscaping that don't need it, such as patios and driveways. Sprinkler systems sometimes miss the mark, and your gravel doesn't need any extra water.
Use Windows Strategically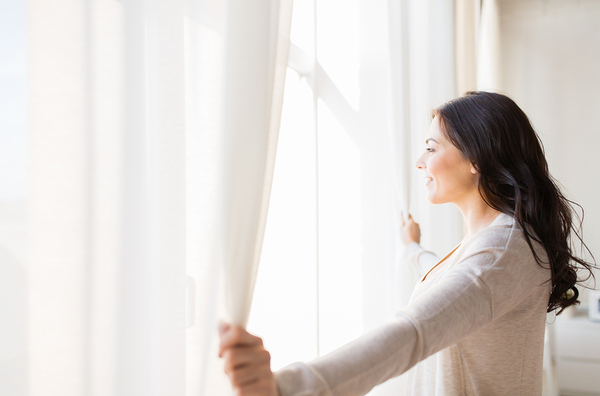 The windows in your home can help you control utility bills. During cooler days, consider turning off your air-conditioning system and opening the windows. You'll let in fresh air, which can help improve indoor air quality, and you'll save cash at the same time.
On hotter days, use thicker window treatments to block UV rays and keep out sunlight. You can also buy inexpensive film with which to cover window panes. The film can help reflect sunlight so your house doesn't absorb as much heat during the day. Focus on windows that get the most sunlight in your home.
Cook Fewer Meals
When you use your oven, stove and other appliances in the kitchen, you generate heat, which warms up your home and forces your air-conditioning system to run for longer periods of time. The resulting spike in utility costs can bust your budget.
Light, healthy summer meals often involve no cooking at all. As a result, they're also usually chilled, which can prove refreshing on a hot summer day. Focus on salads, fruits and sandwiches, especially during daylight hours.
If you're craving meat, however, you don't have to deprive yourself. Instead, take your fish, beef, chicken or other meat out to the grill. A charcoal or propane grill uses less energy and doesn't heat up your home. Just make sure to follow safety precautions and to avoid leaving your grill unattended, especially if you have children or pets.
Access Your Account Online
You might already know the benefits of online banking, but you can also manage other accounts online, such as your electricity or utility account. Many of today's utility companies offer lots of useful information for consumers, including statistics about their energy usage.
Track your trends over several weeks and months, and pay attention to the times of day when your energy usage spikes. You can more easily find the culprit this way and cut back on your energy costs.
Shut Down Electronics
As mentioned above, appliances can generate lots of heat, especially when they run for long periods of time. The same holds true for electronics, from your television to your computer. If you're not using it, shut it off so it doesn't consume energy or generate heat.
Upgrade Older Appliances and Electronics
Newer appliances and electronics are often more energy-efficient than their older counterparts. Many are certified by Energy Star, so look for that logo when you shop online or in stores. Some states even offer special rebate programs when you purchase energy efficient appliances for your home. Worried about finding the money to upgrade your appliances? Consider setting aside a small amount of money each month on a Visa® prepaid card to budget for new purchases. (Note most prepaid cards have fees. You can view Green Dot's simple fees here.)
You don't have to overhaul your entire house at one time. Replacing just one appliance, such as your refrigerator or stove, could make a big dent in your energy bills.
Find Areas of Heat Loss and Gain
Heat gain occurs when heat enters your home, and it's detrimental to your utility bills because your air conditioner has to work harder to keep your home at your desired temperature. Heat gain can occur in several places, such as around windows and doors, baseboards, attic hatches, basement doors and even recessed lighting.
Often, you can fix these problems with weather-stripping tape or a caulk gun loaded with high-quality caulk. In a single weekend, you can decrease your home's heat gain (and prevent heat loss during the upcoming winter).
You don't have to suffer through high utility bills this summer, and Green Dot can help you manage your finances. Use a Green Dot Visa Prepaid Card as a budgeting tool for utility costs. View Green Dot's simple fees here.
The views and opinions expressed here are those of the author and do not necessarily represent the views of Green Dot Corporation.