Debt relief always sounds like a good idea. However, some companies that promise debt relief actually want to take your money instead of saving your finances. Debt relief scams cost Americans a fortune every year, but you don't have to become a victim. Follow these nine strategies to protect yourself from debt relief scams and other forms of financial fraud online.
1. Research Debt Relief Companies
A few minutes of research can save you hours of heartache and thousands of dollars. A simple Google search will often turn up complaints from other consumers who have fallen for a particular debt relief scam. You might even see warnings from watchdog organizations that identify fraudulent services and expose them to the masses.
Try a simple search by following simple criteria in your search phrase: "[Name of Company] + Scam." Adding the company name to the word "scam" might turn up more relevant results. Otherwise, you could just find advertisements and glowing reviews the scammers have created themselves.
2. Ask Friends and Family for Referrals
Some debt counseling services offer real value. The challenge lies in separating them from the scam artists. Instead of searching for a debt relief agency on your own, get in touch with your network. Ask if anyone has used a debt counseling service and enjoyed a good experience. Getting a referral from someone you trust will increase the chances of working with a legitimate company. Plus, you'll feel more confident going into the relationship.
3. Beware Promises and Guarantees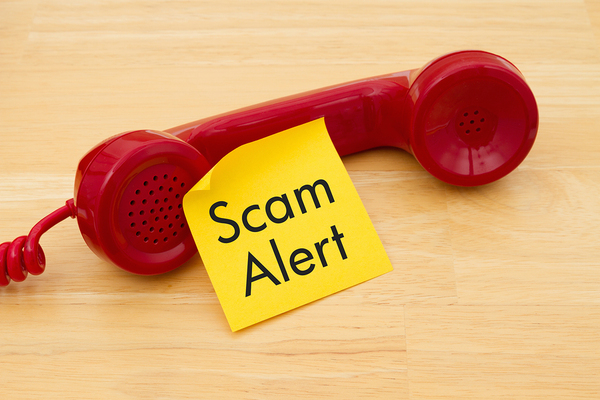 If a debt relief company promises to resolve all of your issues or guarantees that you'll be debt free in a certain period, you've probably found a scam. Debt counselors can't resolve your financial issues overnight; in fact, they can't do it at all without your hard work. If you see that the debt relief company makes exaggerated claims about its ability to resolve debt issues, you may want to run the other way.
For instance, the U.S. Department of Justice says that many debt relief scam artists make claims that they can reduce your debt burden by up to 50 percent or more. The DOJ notes such claims are impossible to meet or prove. There's no magic bullet for debt relief; a credit counselor might help you enter into settlements with creditors and manage your money more effectively, but they can't work miracles.
4. Watch for Adverbs and Hyperbole
Debt relief scams often involve words like "magically" and "comfortably" to lure their potential victims into a false sense of relief. They suggest their services are "unmatched by any other business" or they've "helped more than 1 million consumers" reduce their debt burdens. These claims typically have no roots in reality. Don't throw your money away on a company that promises something it can't deliver.
5. Search the Website
Spend a few minutes on the debt relief company's website. Browse through all of the pages to get a sense of the company culture and the quality of information provided. Specifically, look for:
Testimonials from previous clients with full names (and even photos) attached.
Full contact information for the company, including a verifiable physical address.
Photos and biographical details on the company's principals and representatives.
Detailed descriptions of how the company helps its clients.
If you can't find those details on the website, you might have uncovered a scam.
6. Call the Company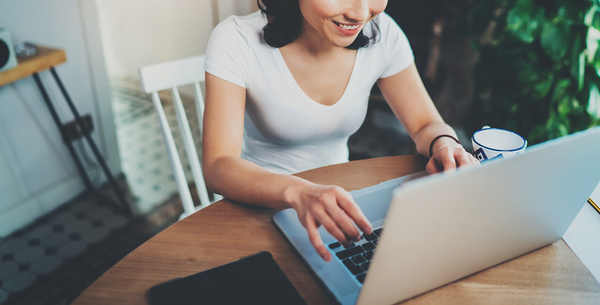 You need to speak to a live human being before you sign a contract or fork over any money. Any business that doesn't want to speak with customers probably doesn't deserve your attention.
When you're on the phone, ask detailed questions and write down the representative's answers. Specifically ask if the company offers a guarantee, for instance. If the answer is yes, you know you can cross this debt relief company off your list.
7. Work with Your Creditors Instead
You don't always need third-party assistance to fix your credit. Instead of employing someone else, call your creditors on your own. Ask about payment plans, settlement amounts and other help you can get with your debt. Creditors will often bend over backward to help their customers because, in the end, they don't want to be left with a giant tax write-off—they want as much of their money as they can get.
When talking to your creditors, keep the conversation as professional as possible. Don't try to explain about your recent medical crisis (other than to say you had one) or complain about the real estate market. Instead, focus on finding a solution to the problem.
Additionally, don't promise to pay more than you can afford. Use a prepaid debit card to set aside a certain amount of money for debt payments each month. Please note that some of these cards have fees, though they are typically quite affordable. Explain to your creditors that you can afford X amount, so you don't overextend yourself.
8. Ask for a Detailed List of Fees
If you decide to consider a debt relief agency, ask for a complete list of fees, including set-up and maintenance costs. Also, ask if you can review the entire contract, and mention that you will pass it along to your attorney for his or her approval. Even if you're bluffing, you send the message that you're not an easy mark.
Sometimes, debt relief scams involve lots of hidden fees. For instance, the company might charge you every time it sends a letter on your behalf or spends five minutes on the phone with a creditor. That's not the type of business relationship into which you want to enter. Focus on finding the simplest solution to your problem.
9. Check the Better Business Bureau
As the last step, never get involved with a debt relief organization unless you've first checked with the Better Business Bureau, or BBB. The BBB has agencies in every major city in the United States, as well as many in small towns. Check the BBB for the company name as well as the names of its principals for any complaints (especially unresolved complaints).
You can also check with the company's local Chamber of Commerce to find out if any complaints have been leveled. The more research you do, the better you can protect yourself.
Debt relief scams are all over the internet. You'll also find ads in local papers and even on curbside signs. Just remember that an offer that sounds too good to be true is probably a scam. You're better off handling your credit issues yourself than giving money to someone who won't provide any value.
If you're struggling with credit problems, you can put yourself on the path to financial stability now. Get a Green Dot Prepaid Debit Card and start budgeting your money carefully. Segment your income so that you cover your bills, debt and other expenses. With a little hard work and willpower, you'll have the credit score you've always wanted. View Green Dot's simple fees here.

The views and opinions expressed here are those of the author and do not necessarily represent the views of Green Dot Corporation.